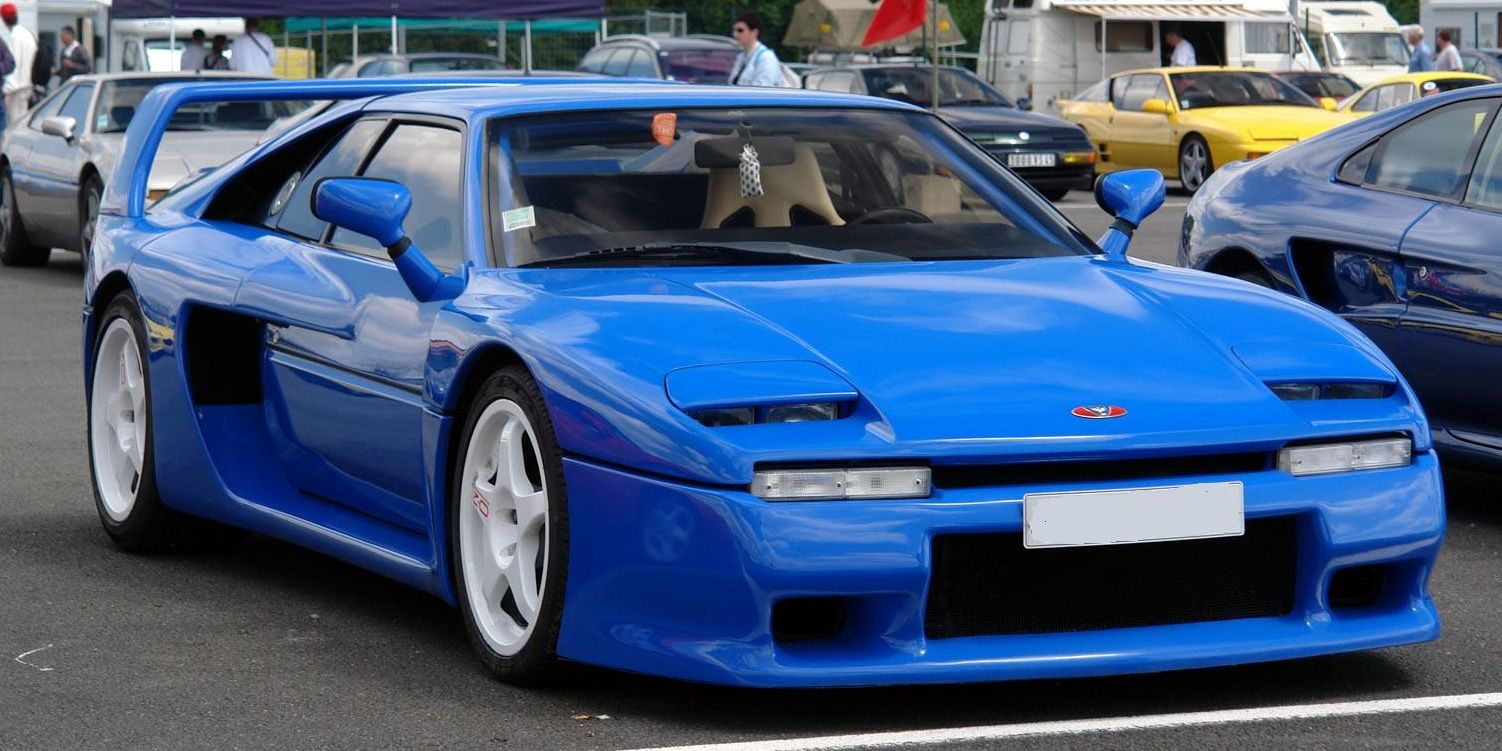 10 Coolest French Cars Everyone Forgot About
The French automotive industry has been criminally underestimated over the years as it has produced all sorts of world-class vehicles that are often quickly forgotten. France and its automakers were instrumental in the development of the early automobile, and since then they have remained at the forefront of automotive technology and performance. There are plenty of forgotten models from long-gone brands like Delahaye and Panhard, but even current manufacturers like Citroen and Renault have plenty of hidden gems in their back catalogues.
RELATED: The Weirdest French Concept Cars Ever
France is probably best known for its sports and supercar industry, as cars like the Bugatti Veyron have helped define what modern performance looks like. But that's not all, as the country's automakers have also released cutting-edge luxury vehicles, innovative one-off prototypes and even Group B rally monsters over the years. Let's take a look at ten of the coolest French cars from all of these areas that most enthusiasts will have overlooked.
ten

Renault Clio V6
The hatchback market was already very competitive in the early 2000s, but Renault stepped up a gear with the Clio V6. It was developed in conjunction with Tom Walkinshaw Racing and, at 252hp, it was the most powerful production hot-hatch in the world when it was released.
The V6 got one of the most drastic revisions of any hot hatchback, with a wider chassis and new bodywork to differentiate it from the usual Clio hatchback. The car was also converted from the regular Clio's FWD to an RWD setup, and the interior was almost completely stripped of anything considered "non-essential" to save weight.
9

Delahaye 135MS
One of the first automobile manufacturers, Delahaye was founded in 1894 and eventually went bankrupt in 1954. The 135MS was one of the brand's first sports cars, and it set the very high standard for other manufacturers French cars.
It participated in several prestigious races like the Alpine Rally and posted competitive results, which is not surprising since the most powerful version of the car offered more than 160 hp, a staggering figure in the 1940s.
8

Bugatti 16C Galibier
The 16C Galibier was supposed to be Bugatti's first luxury super GT, but it was eventually scrapped because VW bosses weren't happy with its design. Rumors started circulating that the production version of the car would be radically different from the original concept, and eventually the whole project was scrapped.
RELATED: Bugatti Vs Koenigsegg: 5 Craziest Cars From Each Brand
There's no doubt that the concept version is turning heads, but perhaps VW execs were right to cancel the project if the final version couldn't live up to the original concept. Either way, the 16C proved instrumental in Bugatti's history, as the company's engineers began developing the Chiron in secret in order to save their jobs when it became clear that the 16C would be phased out.
seven

Facel Vega II
Italian 1960s GT cars seem to go up in price every time you go to auction, but French cars from the same era don't get the same treatment. The Facel Vega II is one such car, with only 180 produced between 1962 and 1964.
It combines timeless French styling with a beating American heart, namely a 390bhp 6.3-liter Chrysler V8 in premium form. It's undoubtedly stunning and reviews at the time called it one of the best luxury cars on the market, but even so an example can be had today for around $250,000, this which makes it a bargain compared to a Ferrari or Bizzarrini of the same era. .
6

PLR Michelin
This very strange creation was made by the tire manufacturer Michelin in collaboration with Citroën in the early 1970s. Its purpose was to test truck tires, because the tire could be mounted on a centrally mounted axle, as shown in the picture. picture below.
It could then undergo a variety of tests in a controlled environment before it had to be mounted on a truck. The PLR ​​is powered by two Chevy 454 V8 big blocks, one for the car and one for the truck's test axle. Despite its Frankenstein-like appearance, the car saw several decades of regular use before being retired to the Michelin Museum.
5

CD Panhard
Throughout the 1950s and 1960s, Panhard were at the forefront of automotive performance, although they shifted their focus to utility vehicle manufacturing in the decades that followed and were quickly forgotten by most. passionate.
The CD is a prime example of their cutting-edge design, as when it debuted it was one of the most aerodynamic production cars ever made. It won its class when it competed at Le Mans in 1962, but it was also the last of its kind, as Panhard stopped making cars shortly after the CD was discontinued.
4

Peugeot Onix
The Peugeot Onyx concept was unveiled in 2012 at the Paris Motor Show, and it's a unique fully functional sports car. Its most distinctive feature is its copper panel, which has been designed to change color over time, oxidizing with the air around it to form green copper oxide.
RELATED: These Are The Most Important Cars In Peugeot's History
The car was taken to several international motor shows and even made an appearance at the Goodwood Festival of Speed, where it finished a run on the legendary hill climb course. It is still owned by Peugeot today but has not made public appearances for years.
3

Citroën BX 4TC Group B
At a time when Group B regulations meant almost any configuration was allowed to compete in the World Rally Championship, the Group B Citroën BX car was an outsider to say the least. Citroën's tight motorsport budget meant that the car was very similar to its road-going version, making it considerably heavier than most of its competitors.
It was also considerably less powerful than its rivals, as it developed around 380 bhp while most other Group B cars produced 500 bhp. As a result, the BX was never successful in competition, running only three races before Group B was canceled for safety reasons in 1986. Citroën tried to buy back as many BX rally cars as possible and to crush them, but we think about 30 examples. of these brave outsiders have survived.
2

Renault Alpine GTA Turbo
Alpine may have made a strong comeback today with the excellent A110, but back in the 80s it was still a struggling marque that had just been taken over by Renault. The first product of this new era of ownership was the GTA, a sports coupe based on Renault parts but with technical expertise from Alpine.
Several versions of the car were produced, and it became a hit in Europe, particularly in the UK where emissions regulations were less stringent and more powerful versions of the car could therefore be sold. GTA still retains a small but dedicated fanbase today, though most other enthusiasts will have long forgotten about it.
1

Venturi Atlantic 400GT
Venturi was a business that should have succeeded, as it had all the right ingredients but never managed to find many customers. The Atlantic was their flagship sports car, and it was produced throughout the 90s until the company went bankrupt in 2000.
The 400 was the last iteration made, and it's both the fastest and the rarest, with only 15 road units built. It was a very fast car for its time, with track-ready handling and a top speed of over 180 mph. But, Venturi never managed to generate enough interest in the car to turn a profit, and today the brand has been taken over by a small electric vehicle company.
10 Most Underrated Sports Cars of the 90s
The 90s were the epitome of wacky, creative sports cars. Unfortunately, not everyone has had their time in the spotlight.
Read more
About the Author