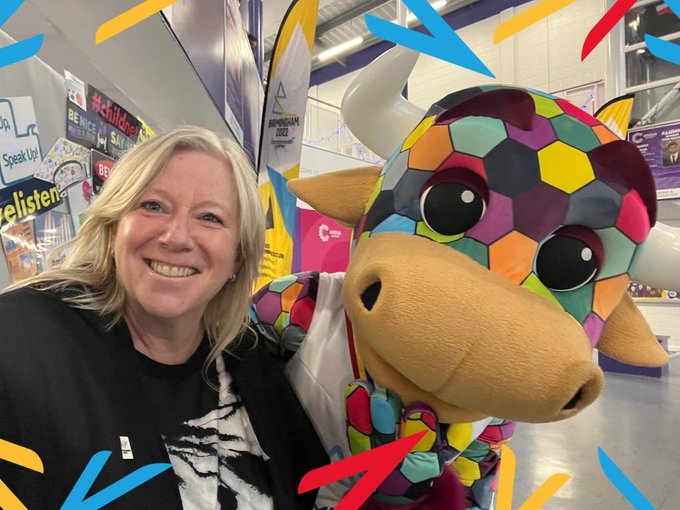 Commonwealth Games Director wants to meet Olympian Tom Daley
JEDDAH, Saudi Arabia – Lewis Hamilton, British Formula One racing driver and longtime LGBTQ + ally, told the British daily The Guardian in an interview that "he is not comfortable competing in Saudi Arabia given its repressive laws regarding the LGBTQ + community."
Saudi Arabia is hosting a Formula 1 Grand Prix race this weekend in Jeddah.
Hamilton then called the draconian laws "terrifying" and called on Formula 1 to do more to address human rights issues in the countries where it stages events.
As if to underline the urgency and clearly show his support, the runner tweeted a photo of himself in his helmet which is adorned with an LGBTQ + progression flag with a non-binary symbol pattern and the phrase "Equality for all".
Equality for all. pic.twitter.com/LklC5SZ4lB

– Lewis Hamilton (@LewisHamilton) December 1, 2021
The seven-time Grand Prix champion of the Mercedes-AMG Petronas Formula 1 team showed his support for the LGBTQ + community during the inaugural race of the Qatar Grand Prix Formula 1 race last month, which he won.
Hamilton launched his helmet with the Pride Progress Flag, a redesigned and more inclusive version of the traditional rainbow flag, and emblazoned with the words "We Stand Together".
Ahead of the Formula 1 racing debut in Qatar and with the 2022 FIFA World Cup matches scheduled for 2022 in Qatar, attention has once again turned to human rights issues. The keeper reported that state workers claimed that the country's restrictive policy reforms kafala The worker sponsorship system has been ineffective as human rights groups continue to highlight oppressive male guardianship policies as well as laws that discriminate against women and LGBTQ + people.
The keeper noted Formula 1 has drawn much criticism for racing in Saudi Arabia and Hamilton, "who has been a strong supporter of equality and diversity, admitted he did not feel comfortable with the regime ".
"Do I feel comfortable here?" I wouldn't say yes, "he said. "But it's not my choice to be here, the sport has chosen to be here."
"While we are here it is important that we try to educate the public," he said. "During the last race you saw the [rainbow] helmet that I wore. I will wear it again here and in the next race [in Abu Dhabi] because it is a problem. If anyone wants to take the time to read what the law is for the LGBT + community, that's pretty terrifying. There are changes that need to be made, "said Hamilton.
Saudi authorities must understand that the best PR is respect for human rights.

Heba Morayef, Amnesty International
In response to Saudi Arabia's hosting of a Formula 1 Grand Prix this weekend, Heba Morayef, Amnesty International's regional director for the Middle East and North Africa, said:
"In recent years, Saudi authorities have invested heavily in public relations stunts to rebrand their image and attempt to distract from their brutal crackdown on human rights activists and defenders. Although we saw a brief lull in executions and prosecutions of activists during the Saudi presidency of the G20 summit, it ended immediately after the event when authorities stepped up their crackdown once again.
"Saudi authorities must understand that the best public relations are respect for human rights. If the authorities are to be seen differently, they must immediately and unconditionally release all those imprisoned for peacefully expressing their views, lift all travel bans and impose a moratorium on the death penalty. Foreign governments wishing to deepen their relations with Saudi Arabia should urge the authorities to address their blatant human rights record.
"Any company organizing major events in Saudi Arabia must identify, mitigate or prevent any human rights abuses that it may cause, contribute or be directly related to through its operations, products and services, including Formula 1 and its Grand Prix races. "