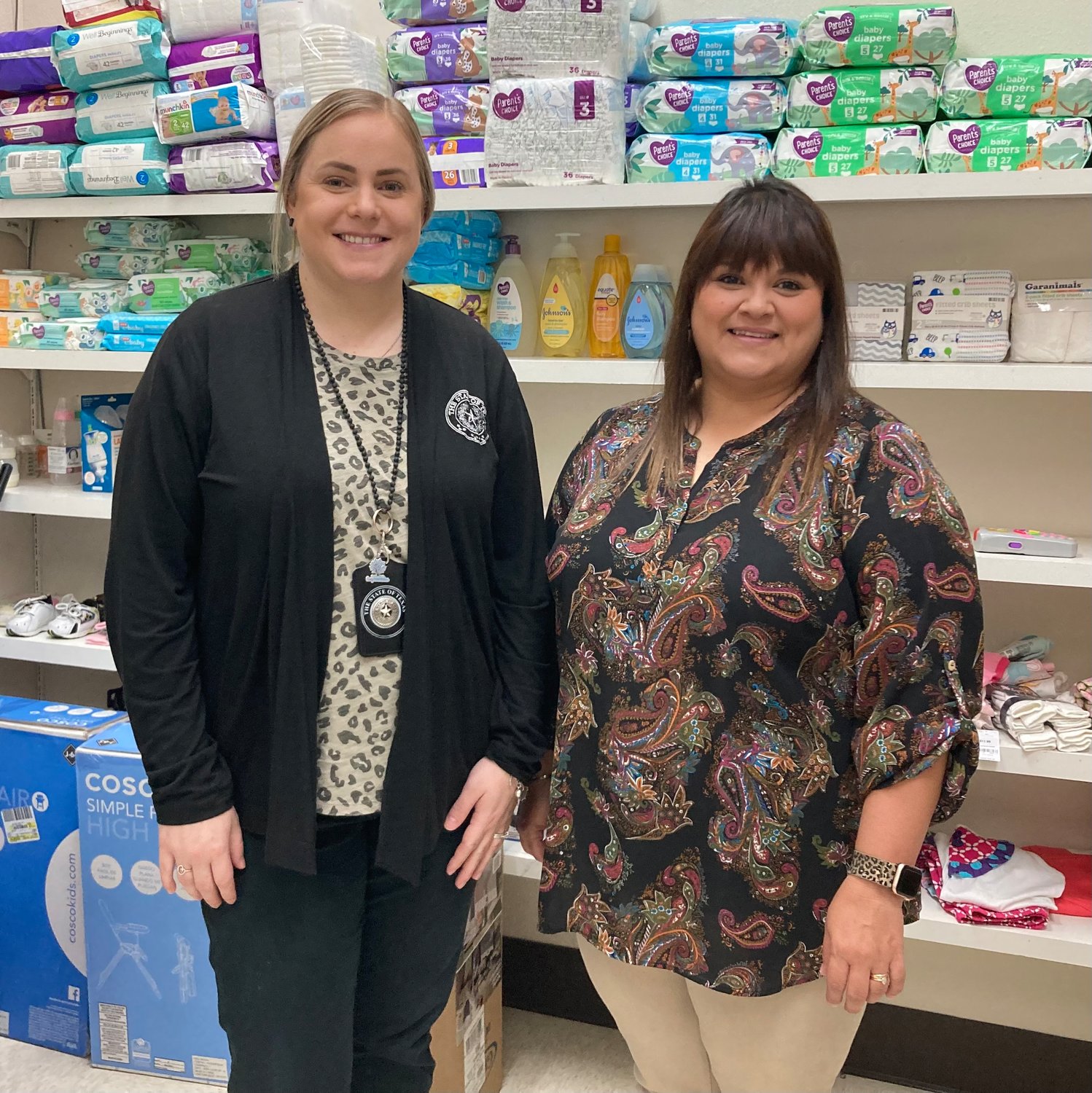 CPS Rainbow Room welcomes donations
By LIZ ADAMS, Gonzales Inquirer
Child Protective Services recently received a donation of six playpens from a student organization at Gonzales High School for their Rainbow Room. This donation brought attention to a resource for children in Gonzales and Guadalupe counties. On average, more than 80 children are treated with cases each month in this local CPS unit alone.
Sara Breitschopf, a family and consumer science teacher, explained, "We do community service projects in our class FCCA organization. The regional level students chose to fundraise for the Rainbow Room. It's a pantry that stores nappies and wipes, baby shampoo. We did a clothing drive, which raised money to buy the playpens.
A Rainbow Room is a place to store toys and essentials like blankets and bottles for kids and families who need them. Cleaning supplies and brooms, linens and bedding, toothbrushes, car seats, cribs and other necessities are collected and kept there to help when a family cannot afford them. Games and toys can also help comfort children who are going through a difficult time.
Special Investigator Daniel Beyer said the CPS relies on donations to supply the local Rainbow Room. Administrative assistant Jeannie Padilla pointed to a small stack of diapers that could last a family about a week
"We need donations all year round," Padilla said, "we need all sizes and all wipes. Toys are also welcome.
"Toys can be given to children for birthdays and Christmas. Some families don't have Christmas at all. They also provide a coping mechanism when children are placed because they come here with nothing," said CPS investigator Asley Molina.
Things like new shoes and clothes, high chairs and hygiene products are often needed, although food and infant formula are difficult to store as they expire. Gift cards can be given for items like this. To donate, contact (830) 672-6561.