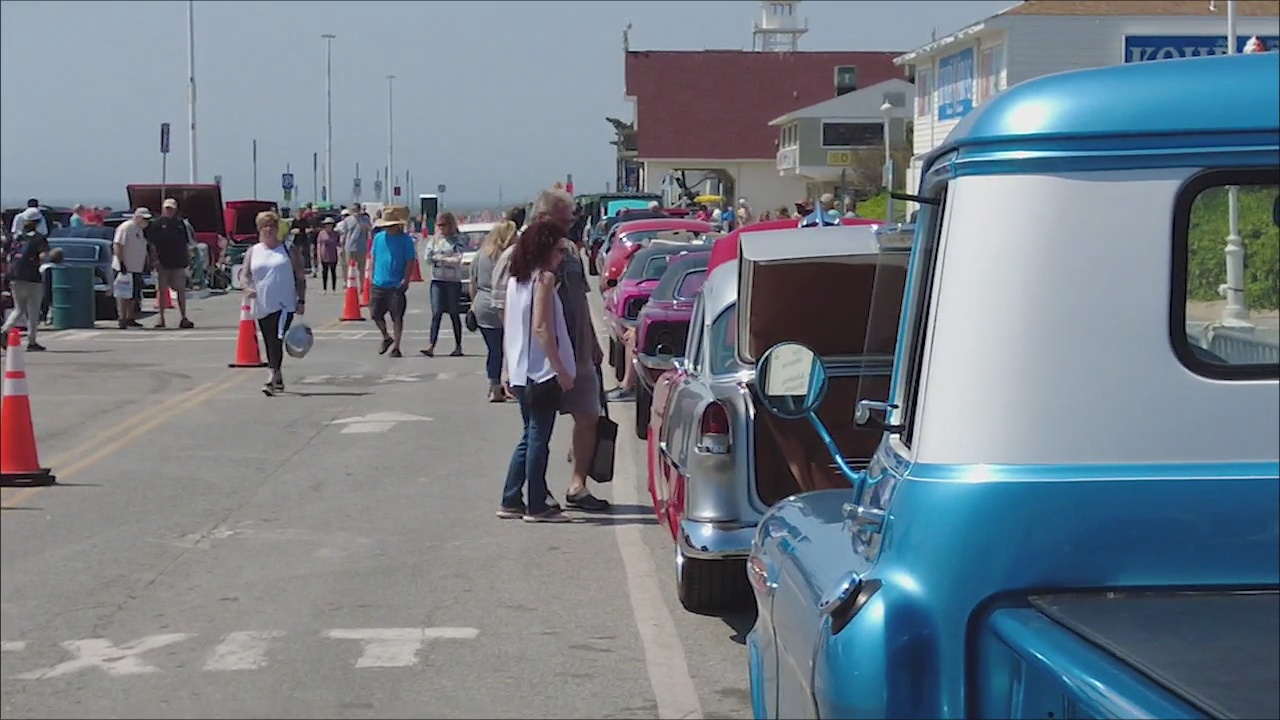 Cruisin' OC Car's Final Day Sees Classic Cars Enter Entrance
OCEAN CITY, Md – Sunday marked the last day of the Ocean City Cruise'Car show with cars from the 60s and 70s and real relics from the 30s and 40s on display throughout the city.
Car owners say they wanted to put their best foot forward and spent hours polishing and styling them to catch the eye of onlookers and contest judges.
An owner has won an award for how well his 1940s car has been preserved. He tells us he wants the public to see and experience the vehicle,
and that although his may be of museum quality; Cars are made to be driven.
"1940 was the last year they made them, I pull it off every chance I get and they shouldn't be kept in a garage or hidden you need to drive it," said David Busse, who won the best-preserved car award for his 1940s Lasalle.
For others, the event is an opportunity to reconnect with loved ones and pass on a tradition to a younger generation.
The owner of a 1969 Camaro Bob Gish says he brings his car in Ocean City for over 20 years, and it reminds him of learning how to work on cars with his father.
Sunday he brought his son in Ocean City, spreading the appreciation for sitting behind the wheel, and step back in time.
"I grew up working on vehicles and started at a very young age and it just reminds me of growing up working on stuff with him and now being able to share that with my son has been really wholesome," a- he declared.