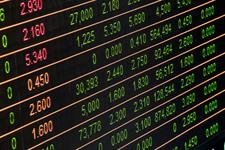 Foundations are making 'strong progress' on climate-friendly investments, report says
The UK's biggest charitable foundations have made "strong progress" in their efforts to tackle the climate crisis, according to a study.
A survey of 70 foundations, conducted by the Association of Charitable Foundations, found that the number of organizations making progress towards a greener investment strategy had doubled in the past 12 months, as had the number foundations working to reduce their own carbon emissions. footprints.
But the document also warns that foundations often treat work to address the climate crisis as something to include in their existing strategies, rather than a "fundamental challenge at the very heart of [their] strategies".
ACF suggested that this could change as the crisis worsens in the coming years.
The information is included in the second annual update of the Donor Engagement on Climate Change, which was launched in November 2019.
Ninety-one foundations, including the Wolfson Foundation, Power to Change and Carnegie UK, have subscribed to the commitments and pledged to take actions such as devoting more resources to climate change work and managing their investments "for a post-carbon future."
According to the report, the number of foundations that said they were "making progress" in their investment strategy more than doubled from 14 to 31 in the past year, while the number saying the same about of reducing their own carbon footprint went from 18 to 40.
The growing focus on investment comes after a High Court judgment last month which will give charities greater freedom to pursue social outcomes rather than financial returns.
The foundations have made "significant progress over the past year," says the ACF document.
Joanna Pienkowska, Senior Policy and Engagement Officer at ACF, said: "We have always said that climate change is an issue for all foundations and funders.
"Given the extent of its impacts, it is a health issue, a gender equality issue, a racial and social justice issue, an intergenerational issue, an economic issue and an issue for local communities. "
Foundations were using the pledge "as a framework to develop their own thinking and actions on climate change," she said.