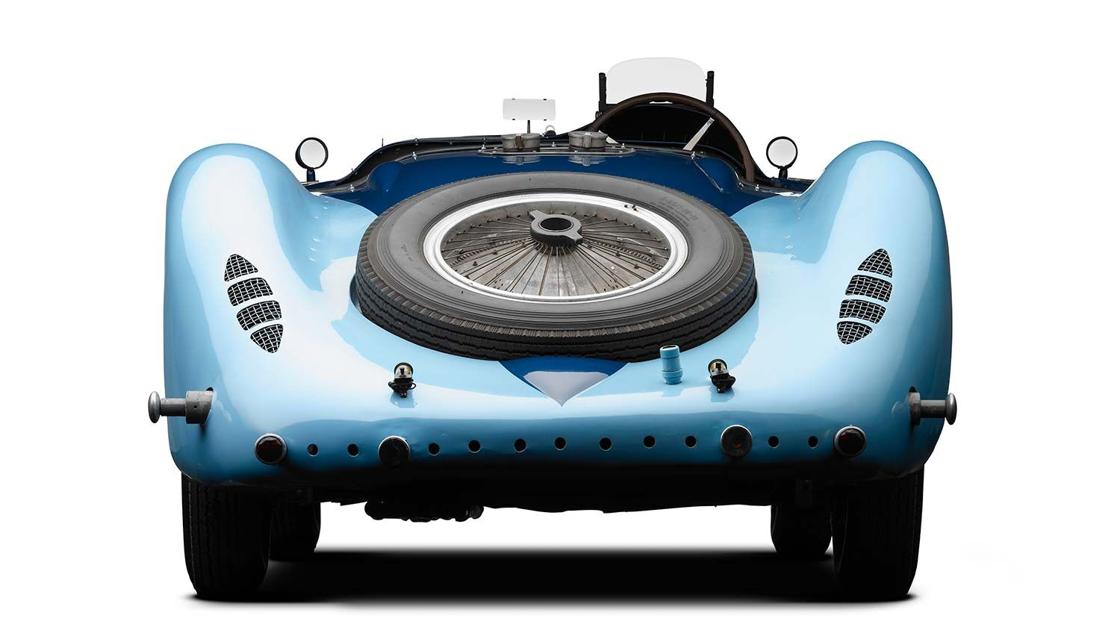 From behind: Michael Furman and the badass cars | Art
It was not just the photogenic nature of classic cars that drew Michael Furman to the field of photography. Give him a paper clip and a piece of paper, he says, and he'll photograph it just fine.
"I was looking out the window in middle school, watching the light play on the leaves of the trees rather than paying attention in class," says Furman, who has built his career photographing cars. Whether it's an inflated hot rod, a classic early 20th century model, or custom work, a beautifully designed car interacts with light in a way that highlights its striking contours, its profiles. elegant and sexy curves.
"Watching the light in the room I was in – seeing how the shadows fall and the different qualities of light – was what got me going to school. "
Although Furman, who lives in Philadelphia, has spent much of his 40-plus-year career in commercial photography, he is best known for his auto studio shots. In a way, cars serve as both a medium and a subject. The light too. He's been in love with cars ever since he met a 1963 Corvette split-window coupe when he was a boy. The split-window coupe, it turns out, is one of the most popular Corvettes today.
"I don't know as well as you might think about horsepower, how the engines work, all the different models, the nomenclature and things of that nature," says Furman, who is in his sixties. "But when it comes to looking at a car and evaluating its aesthetics, its proportions, the shapes of things and what things look like graphically, that's what I do."
Badass, an exhibition of 12 photographs of 3 feet by 4 feet by Furman, opens Friday, September 17 at the Patina gallery. The show is in conjunction with the recent publication of Furman's book Badass (Coachbuilt Press, 256 pages, $ 85), which, as the title suggests, traces the evolution of automotive behinds. The book, co-authored by Bruce Meyer and John Nikas, features Furman's stunning photograph, which highlights a little-known aspect of the car. Most car portraits focus on the front, which is the subject of Furman's previous book, The face of change (2019), or side views. But the rear has a function and can look just as good as the rest of the car.
The automobiles shown are not Toyota Camry or Honda Civics, but stellar examples of the most unique and famous vehicles in the industry. And Furman shows them off with great effect, from the curvilinear quarter panels of a 1960 Corvette Le Mans, with circle-shaped signal lights and taillights that follow the shape of his rearview mirror, to a slightly orange and black 1936 Peugeot. sinister. Darl'Mat 402 Coupe. That, and a scalloped-boot 1936 Ford Roadster that almost appears to be hammered pewter, are among the oldest of the cars featured in the exhibit. The most recent: a 2015 McLaren P1, a sport concept model with a lowered chassis and a curved spoiler.
It is not only the striking beauty of these vehicles that catches the eye, but the variety and changes over time. Later models may still feature sexy contours, like their 1930s predecessors, but cars have become less overtly curvy and more linear.
Surprisingly, Furman does not have his own collection of cars. But he has a collection of custom Spectrum bikes in steel and titanium. And his prize bike is a Cinelli Laser Track, designed to set world distance records.
"When the right person is on a bike, you can see and feel this strong and synergistic relationship between man and machine," he says. "The same with cars. When driven, the way a car works is so organic. This fluid movement is magnificent. There is effortless beauty between driver and vehicle.
Now a car photo exhibition is fine in itself, but the opening reception of Badass includes one perk: a display of rare and unusual models all over the street, parked outside the gallery along Palace Avenue. The cars, which Patina co-owner Ivan Barnett says include models like those in the photographs, were hand-selected by TG Mittler, whose 1951 Cunningham C2 won the Best in Class award at Pebble Beach in 2015, and John Paul Gonzales, one of the organizers. of Fiesta New Mexico 2021, which held a Concours d'Elegance in the Santa Fe Plaza in May.
A natural evolution
"I first took a camera when I was 11 to photograph a car," says Furman. "But I didn't resume shooting cars until I was about 30 years old. It was a long gap between the two."
Furman studied photography at the Rochester Institute of Technology in New York in the early 1970s, where he engaged in intensive study of studio lighting. He obtained a BFA in photography in 1974.
"It only seems 46 years old," he says, with an unemotional delivery that surfaced through the conversation. "But it's 47."
Due to his background as a studio photographer, still lifes were among his earliest subjects. Then he started working for car manufacturers and photographing cars as a commercial photographer.
"You need a very large studio. You need a lot of lights. It's not the same as filming little things where you can kind of reach for the camera in the sets and move something. It's a much more studied approach than still life photography, much more involved.
But then, like today, Furman didn't have a studio big enough for a car. "All of my recent studios have been walk-ups on the second or third floor," he says. He therefore rents spaces instead.
"All of my equipment resides in a 20-foot closed car carrier, and we transport it all over North America. For a month, we have settled in Monterey [California] for the various events there: Pebble Beach Concours, Quail Lodge and Carmel-by-the-Sea Concours. "
These events are the showcases and prestigious competitions of old or classic motor vehicles. Furman is a regular, like many others there, and has sponsored events like the Quail Lodge event in Carmel, Calif., And the Pebble Beach Concours d'Elegance in Pebble Beach, Calif., For over d 'a dozen years.
"We made it known that we would be there and a number of people asked to have their cars photographed. My gear is still on the west coast, waiting for the next situation to arise. "
An obligation to the car
Over the years, Furman grew fed up with the advertising world, where he was often on assignment under the guidance of other people who didn't know what they were doing. He found the atmosphere stifling with creativity. But, with an impressive portfolio of images, a book seemed like a logical step, and he began showing his inventory to publishing houses in New York.
"It happened surprisingly quickly," says Furman of his first book, Classic era cars (2003), which was published by Harry N. Abrams. "The next thing you know, I wasn't happy with the publisher. "
The problem was printing. Furman met publisher after publisher who always wanted to go for the cheapest printers, which meant his work couldn't be printed with the fidelity it deserved.
"If there were any issues with printing, they didn't care. They had just put the book out.
So the next step, he says, was to start his own publishing house. And it took a long time. He sold a Porsche from his own collection to help fund the business, which he called Coachbuilt Press.
He loved the Porsche, but he says it was never worth more than he paid for it. His recent trip to California, however, allowed him to visit the car, which was on sale 16 times what he had bought it for.
"I was like 'Damn, that's been millions of dollars, and I lost millions of dollars doing all those books. I sort of have the opposite approach to Warren Buffett's. In other words, you start with a fortune and you reduce it. In his case, you start with a small fortune and make it big. It's amazing how few people choose to follow my financial leadership. I'm sort of out there on my own, paving the way for debt.
Coachbuilt's first book, The art of the American automobile show (2011), presents the all-American car collection of billionaire and Discovery Channel founder John Hendricks. In the interval between The art of the American automobile show and Badass, the company has published about twenty books.
"My obligation is to the car," he says. "Most people won't see them in person. Although people have seen them in museums and places, it is not even close to the number of people who can see them in a published work. So I feel like I have an obligation to do things right. I share this thought with my printer and everyone working on the project. We do everything we can to represent this car as well as possible.
Furman's goal "is to research the designer's intentions, the manufacturer's intentions with the car and present it photographically in a way that people can better appreciate. If you were to say, "Hey, that's a beautiful photo", that's a nice compliment, but it's not the same as saying, "This is a beautiful car. When someone looks at the work, whether it's on a printed page or on a wall, I want them to experience the car.