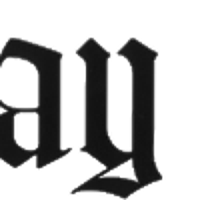 Ham Foundation Announces Deadlines for 2022 Nonprofit Grant Applications | Organizations / Clubs
The Kendal C. & Anna Ham Charitable Foundation funds qualified nonprofit organizations in the communities of the Mount Washington Valley in New Hampshire and in the communities of Bridgton and Fryeburg, Maine.
The foundation meets twice a year to review dozens of applications for meritorious projects. Twenty-six nonprofit groups received funding in 2020 totaling over $ 500,000.
The application deadline for the Spring 2022 Board meeting is January 31, 2022. The application deadline for the Fall 2022 meeting is July 31, 2022.
Nonprofit groups interested in applying for a grant should review the information available on the website at hamcharitablefoundation.org. All necessary forms are available on the website only.
All applications must be postmarked by the deadline and must be mailed or hand-delivered. No digital application is accepted. Applications must be completed according to the specifications of the foundation.
Thanks to the generosity of the Hams, since 1998 the foundation has been a key funder of major projects in these communities, from the Ham Arena and the Majestic Theater in Conway to the Loon Echo Land Trust in Bridgton and the Fryeburg Recreation Center. Residents and visitors to these areas have benefited from the work of these vital organizations.
In addition to funding nonprofit groups, the foundation also offers scholarships to graduate students of Kennett High School in Conway, Fryeburg Academy, and Lake Region High School in Fryeburg and Bridgton.
Students interested in finding out more about scholarships should work directly with their guidance service.