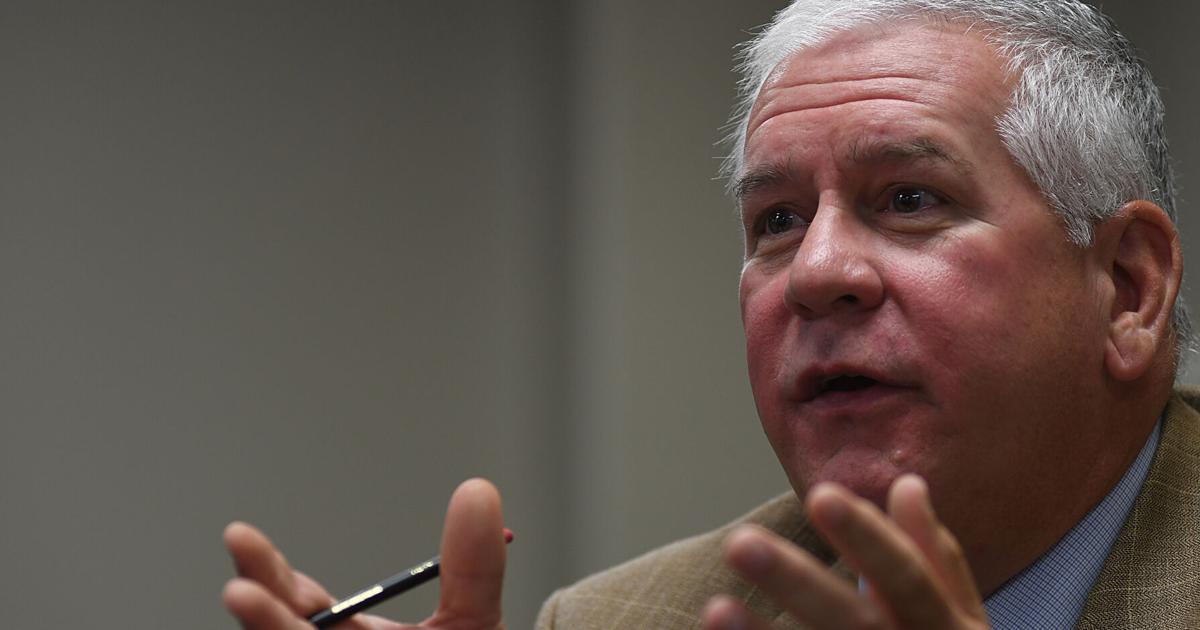 Lawmakers discuss bail charities and legislation |
FRANKFURT — A charitable bond bill that didn't pass into law in the 2022 legislative session could be given new life in 2023.
The Interim Joint Committee on the Judiciary discussed the legislation as well as the work of bail charities on Thursday.
Earlier this year, Rep. John Blanton, R-Salyersville, sponsored House Bill 313, which would have prevented bail charities from posting more than $5,000 bail for anyone charged with a crime. . It would also have limited the types of charges for which organizations can post bond.
HB 313 left the floor of the House in March by a vote of 76 to 19, but it did not receive final passage to the Senate. If Blanton wishes to try again to pass the bill, he will have to reintroduce it in 2023.
On Thursday, Carrie Cole and Shameka Parrish-Wright, both of the national nonprofit charity The Bail Project, testified before the committee about what their organization does, how it's funded, why they think Kentuckians have need to access their services. and more.
"We post bail for low-income people who are legally presumed innocent and a judge has deemed eligible for release from prison subject to posting bail," Cole said. "After release, we connect our clients to volunteer social services and community resources as needed.
Although a national organization, Cole said The Bail Project has opened an office in Louisville and serves 28 additional counties in Kentucky. Since 2018, the organization has helped nearly 4,000 Kentuckians, she said.
Blanton said he felt his work with Cole and Parrish-Wright during the legislative session was "amicable" and that the final version of HB 313 approved by the House "somewhat accomplished" what he and The Bail Project wanted.
Blanton noted that The Bail Project is not the only charitable bail group in Kentucky and that he and others are concerned that people who commit violent crimes will reoffend while out on bail. He said the purpose of his bill was to try to protect victims and prevent tragedies.
"Let's be careful," Blanton said. "Let's not go down this path of making ourselves look like nice things that make us feel better about ourselves and create a society where we create more crime, because when you have more crime, you have more victims."
The committee's co-chair, Senator Whitney Westerfield, R-Crofton, asked how the organization chooses who to post bail for.
Cole said that when the organization receives a recommendation, the amount of bail, the charge and the risk of flight are among the factors considered before making a decision.
"Our removals typically focus on people who are stuck in poverty and can't get out (of jail), and those are usually lower level offenses," Parrish-Wright added.
Rep. McKenzie Cantrell, D-Louisville, suggested that if Blanton's bill or something similar is proposed again in the next session, it should focus on the types of charges for which charities bet bail can post bail, not the maximum amount.
Rep. Jason Petrie, R-Elkton, said bail acts as a way to ensure a defendant shows up for their court dates. He suggested that The Bail Project start posting bail on their behalf rather than on behalf of a client.
Cole and Parrish-Wright said their clients are motivated to come to court because they know that once their bail is returned to the organization, the money can be used to help someone else.
The next meeting of the Interim Joint Committee on the Judiciary is currently scheduled for August 18 at 11 a.m.