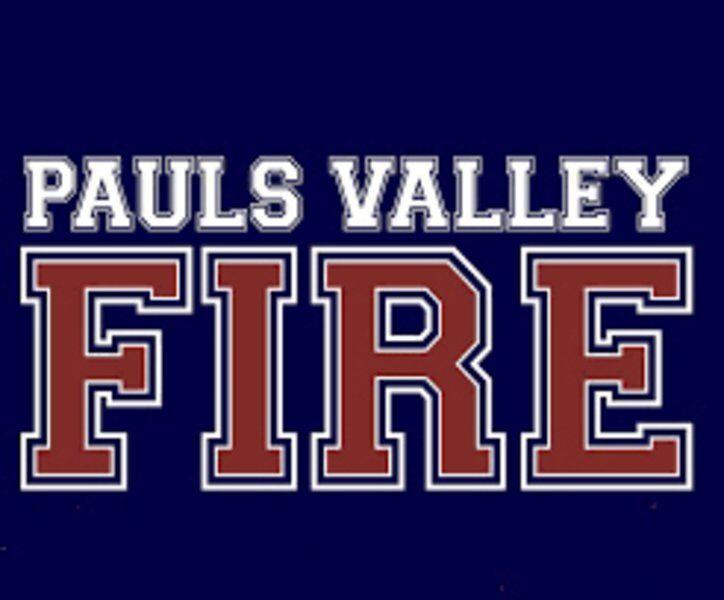 Let the water flow, the donations | Community
The heavy flow of water from fire hydrants, or even the sight of firefighters collecting donations for local causes, shouldn't be a surprise to see in Pauls Valley over the next few days and weeks.
Local firefighters plan to test hydrants throughout the city throughout October.
They will also be at various intersections around the city this weekend to accept donations from motorists.
In a campaign similar to Fill the Boot in the past, the Firefighters' Donation Campaign will run throughout Friday, Saturday and Sunday October 15-17.
Half of all proceeds from this campaign will go to the local Angel Tree program, which provides holiday gifts to local children in need, while the remainder will be donated to Pauls Valley Lion's Club to support local causes.
•••
The first two Cars and Coffee events in Pauls Valley are now on the books as plans are in place for a third this weekend.
Held on the east side of Wacker Park near the PV football stadium, the event brings together fans of cars and classic looks.
The next auto show is scheduled from 8 a.m. to 10 a.m. on Saturday, October 16 in what is the last of the gatherings in 2021.
When the event is expected to return in April 2022, the plan is to hold it every third Saturday of the month.
Event planner Michael Jones has announced that he hopes to someday line up vehicles for a classic cruise through downtown Pauls Valley during the event.
•••
A number of Oklahoma Blood Institute blood drives are scheduled over the next few weeks at various locations in Garvin County.
• Wednesday, October 13 (11 a.m. to 4 p.m.) – Covercraft Industries, 100 Enterprise Blvd. in the Pauls Valley. Call Bronwin Hudson at 405-237-9982, ext. 9279.
• Thursday October 21 (2:15 pm to 5:30 pm) – United Methodist Church at Lindsay, 114 W. Chickasaw. Call Tammy Aprill at 405-756-3169.
• Tuesday, October 26 (10 a.m. to 2:30 p.m.) – Paoli High School, 410 West Stewart. Call Chad McGuire at 405-484-7336.
• Wednesday, October 27 (9 am to 2 pm) – Wynnewood High School, 702 E. Robert S. Kerr. Call Brenda Callaway at 405-665-2045.
•••
The Pauls Valley Public Library is now accepting passport applications on behalf of the US State Department.
US citizens planning international travel can apply for their passport by appointment only.
Forms available at the library or visit the official website travel.state.gov for information on required documentation fees, forms to fill out and print, and a host of other passport and international travel information.
Call 405-238-5188 to reserve an hour.
•••
The First United Methodist Church in PV is once again hosting a weekly after-school arts program.
Students from the local high school across the street are invited to participate in art and snacks from 3:30 p.m. to 5 p.m. Thursday afternoons in the church's communion hall.
As before the virus pandemic, the enrichment program is led by local artist Perla Goody.
• The Restored Hearts and Soles Foundation is now looking for sponsors to help children in need get new shoes.
Sponsors can send $ 50 donations to RHS, PO Box 1254, Pauls Valley, OK 73075 or go to Venmo @ RestoredHearts-andSoles.
The mission of the Restored Hearts and Soles Foundation is to provide free shoes to the less fortunate people in the community.
• The downtown Pauls Valley Toy and Action Figure Museum is only open on weekends out of season, particularly 10 a.m. to 5 p.m. on Fridays and Saturdays, and from 1 p.m. to 5 p.m. Sunday.