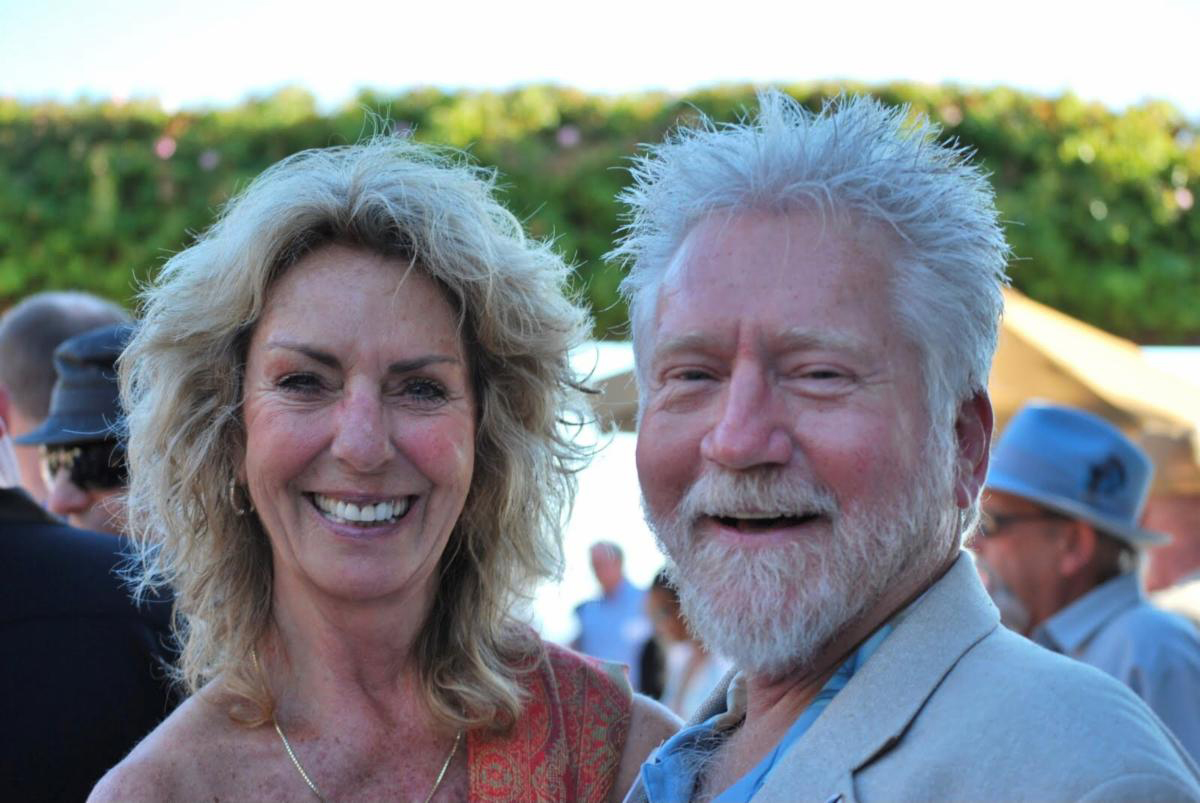 Lowell and Wendy Hurst receive Chamber's Lifetime Achievement Award
WATSONVILLE—A husband and wife duo, who together have spent more than six decades in education and several more years in public service and volunteerism, received this year's Lifetime Achievement Award from the Chamber of Commerce and Agriculture of the Pajaro valley.
Lowell Hurst, who served three decades on the Watsonville City Council – and roughly the same length of time as a horticulture teacher at Watsonville High School – receives the award along with his wife Wendy Hurst, who began her career as a teacher at EA Hall Middle School in 1978 and was one of the first bilingual teachers in the Pajaro Valley Unified School District.
Watsonville's third generation and real estate juggernaut, Renee Mello, won this year's Woman of the Year award. In a press release, the Chamber says Mello's deep involvement in several community organizations earned him this title.
Ken Schwan, who led Monterey Bay Caterers from 1982 until his retirement last year, was named Man of the Year for leading numerous fundraisers and donating to multiple causes.
The Driscoll's berry company is the business of the year, while the Santa Cruz County Community Foundation is the organization of the year.
The relatively young Santa Tour, first held in 2020 to bring joy to a community plagued by the Covid-19 pandemic, is the event of the year.
Woman of the Year
Raised on a farm in Watsonville, Mello attributes her work ethic to the summers she spent picking berries, tomatoes and apples.
She has called South County her home all her life, except for a stint from 1975 to 1994 when she worked in Silicon Valley as a saleswoman.
Upon her return, Mello married her husband Bob Mello
She worked for a time at Bank of America and began her real estate career in 2000. In January, she was named Realtor of the Year by the Santa Cruz County Association of Realtors.
"Renee is not only a highly accomplished real estate agent and personal/professional coach, she is also dedicated to her community through her service as a Rotary member and past president," said Shaz Roth, CEO of the Chamber. .
Mello has also served on the board of the Santa Cruz County Hospice and as president of the Santa Cruz County Fairgrounds Foundation and the Pajaro Valley Chamber of Commerce and Agriculture.
She is now president of the Watsonville Woman's Club.
"I couldn't be more excited," she said. "When I came back to Watsonville, my commitment was to be part of the solution, not part of the problem. My job for the past 28 years has been to do what I can to make Watsonville a better place to live.
Mello says she's seen her hometown change drastically from a sleepy town of 16,000 to a city of over 53,000.
"It's a huge adjustment," she said. "Instead of complaining about it, let's do what we can to make it better."
Lifetime Achievement
Lowell Hurst volunteered with the United States Peace Corps from 1976 to 1978 in Nepal and taught science and horticulture at WHS from 1978 to 2010.
Hurst was elected to the Watsonville City Council in 1989 as mayor three times in three terms on council. He is nearing the end of his last term, when he will retire from this political arena.
In addition to her career in education, Wendy Hurst was a Court Appointed Special Advocate (CASA) for many years and is active with Soroptimist International of Watsonville. She is also active with Girls Inc., an organization that encourages girls aged 5-18 to lead active and healthy lives.
"Wendy and I love Watsonville and the Pajaro Valley, and we only want good things here," Lowell Hurst said.
Wendy Hurst said she was touched by the honor and at a loss for words.
As for the end of his considerable time on the board, he said he was looking forward to the break.
"I've been in this business for a long time, and little change will be good," Lowell Hurt said.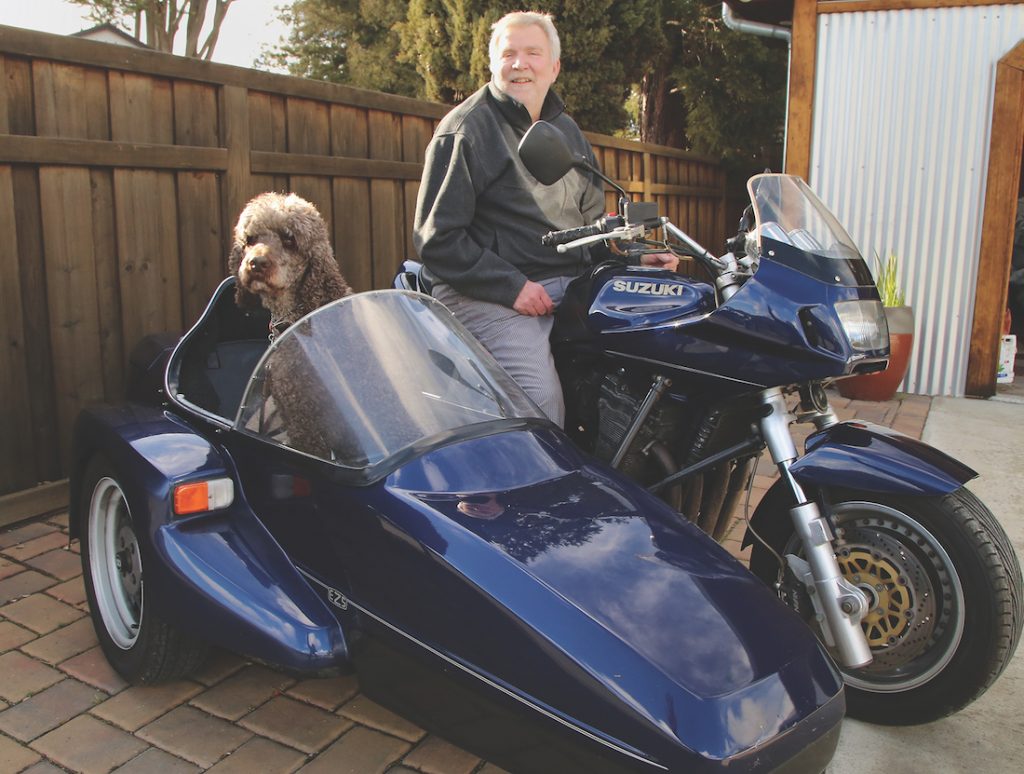 man of the year
An avid motorcyclist, Schwan's life was oddly marked by two crashes, one around 30 years ago and the other in 2018, the last of which took his leg.
But neither slowed him down. His business was both a tiny but much-loved lunchtime restaurant and a cornerstone of the Pajaro Valley's epicurean scene, providing food for notable events like An Evening of Wine and Roses, an event Schwan hosted. helped organize.
He has donated to local events, sports teams, fundraisers and charities, in addition to the Watsonville Senior Center. He played an important role in Pajaro Valley Community Health Trust events and helped launch galas at Notre Dame and St. Francis schools.
Additionally, Schwan has hosted fundraisers for the Diabetes Foundation, Agricultural History Project, Pajaro Valley Chamber of Commerce, Pajaro Valley Historical Association, Rogers House, YWCA, and Watsonville Fly-In. , among others.
His company employs teens and adults from non-profit organizations such as Teen Challenge.
"That's cool," Schwan said. "I'm honored, but it's also weird."
Schwan said his recent retirement "caught me by surprise."
"It's good to be recognized before you die," he said.
He also helped raise money for prostate cancer through the Distinguished Gentleman Sidecar Ride, for which he rode his motorbike along the coast – his dog, Rider, sat in the sidecar – to collect donations .
"The number of hours he's worked for nothing in return is immeasurable," Roth said. "From the weddings of his own family, friends asking for a favor and the community asking for his wisdom and knowledge, he never thought to help. Ken is an amazing leader and our community is better off because of him.
organization of the year
Since its inception in 1982, the Community Foundation Santa Cruz County has strived to help several hundred donors, large and small, direct their charitable efforts toward the causes closest to their hearts.
The foundation also works with organizations and charities to which donations are directed, ensuring that the needs of donors and recipients are met.
The foundation manages more than $200 million in charitable assets and offers customized giving solutions that generated more than $24 million in grants in 2021.
Over $183 million in local grants and scholarships have been awarded locally.
CEO Susan True said the organization provided more than $10 million in pandemic relief, the majority in South County. This includes small business grants and loans and housing and other worker assistance.
"We are so honored and appreciate so much to be part of the Pajaro Valley," True said. "And there's so much more work to do."
Company of the year
It's hard to travel anywhere in the United States without seeing the ubiquitous Driscoll's label on berry shells in grocery store coolers.
The fact that the company started in the Pajaro Valley is a testament to the richness of the soil and the workers who live there.
And Driscoll's has a long history of giving back to the community where it all began.
The company is working with Salud Para La Gente to provide Sunday hours for community members to have better access to health care.
Driscolls in 2021 offered dollar-for-dollar matching for donations to help renovate the athletic fields at Freedom Elementary School.
The company provides funds to the YMCA Watsonville Family Center, to help expand their summer camp operations in Pajaro Park.
Company employees donated their time to renovate football fields along San Miguel Canyon Road.
Driscoll's also partners with Casa de la Cultura over the Christmas holidays for the Adopt an Angel program, providing gifts to as many as 400 children.
Donating $1.75 million, Driscolls is also one of many organizations and businesses that have helped keep Watsonville Community Hospital open.
The company has also donated money to efforts to expand broadband access in the Pajaro Valley.
"We are honored to be recognized by the Pajaro Valley community and named Business of the Year," said Miles Reiter, President and CEO of Driscoll. "Driscoll's is proud of the developments we have been part of over the years and is grateful to the many partners who help make investments in the health and future of our community, including our growers, employees and non-profit partners. lucrative.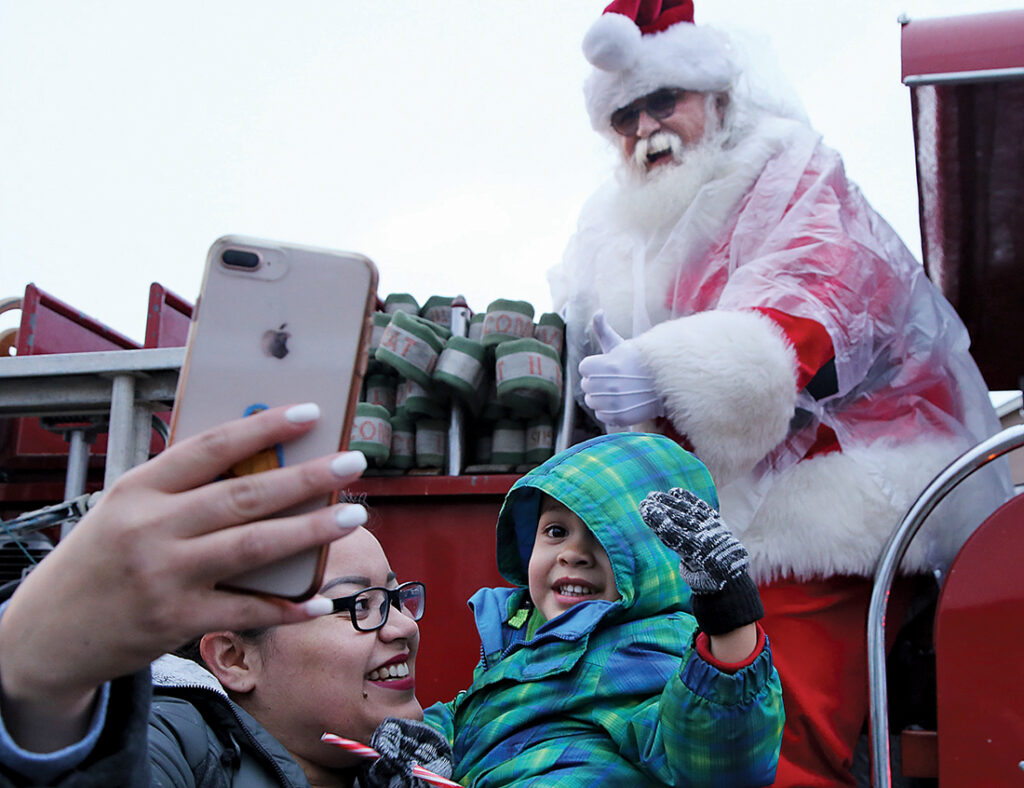 Event of the year
Organized by the Watsonville Department of Parks and Community Services, the Santa Tour brings Jolly Old St. Nicholas and his elves to different parts of town. It was created to bring joy to the community as Covid-19 restrictions put a stop to many holiday activities.
"Santa" kicked off the inaugural 2020 tour by flying from the North Pole to Ramsay Park in a helicopter, then joining his wife on an old fire truck for the tour.
In 2021, the tour began when "Santa Claus" took part in the annual tree lighting ceremony at City Plaza in the same antique fire truck.
The truck was equipped with an on-board Santa Claus tracker so it could be easily located via a dedicated webpage.
"(The) Santa Tour Event is an example of the creativity, partnership and community engagement at the heart of the City of Watsonville's planning efforts to connect with our residents during one of the most isolated and challenging times. of our recent history," Roth said. .