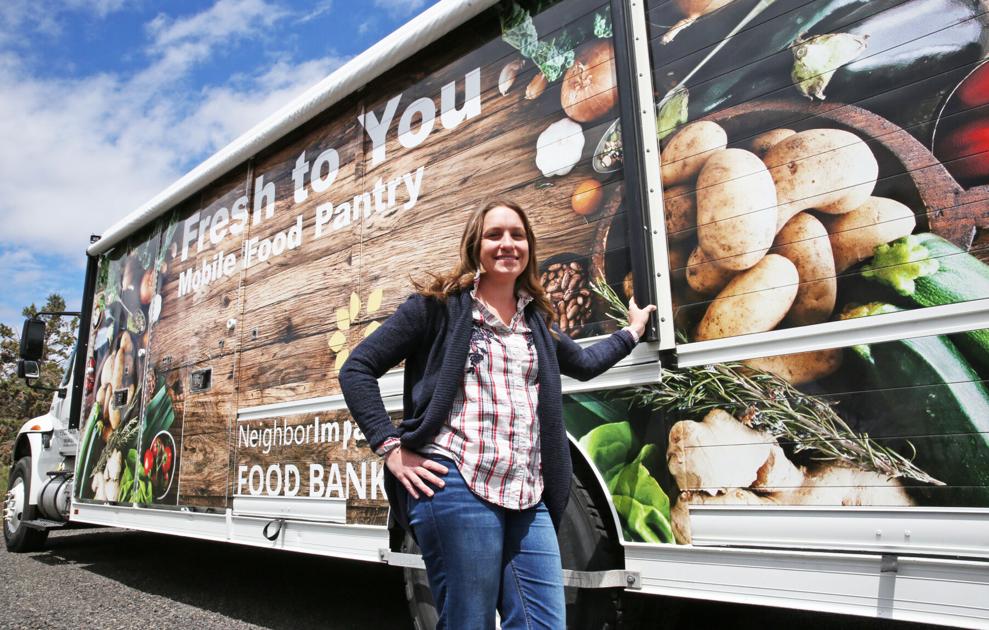 Nonprofits Redefine Fundraising During Pandemic | Local & State
As the pandemic began, Linda Stelle realized that Partners in Care needed help meeting her financial goals during the pandemic.
The Powell Butte resident knew that the nonprofit had canceled its 2020 gala created to fund the $ 6 million needed to establish 12-bed Hospice House. As a board member, Stelle realized that the community had to get involved.
She took out her checkbook and wrote her second check to the organization. Sometimes a nonprofit needs muscle and money to achieve its goals.
"With the pandemic, it put pressure on the organization, and I saw that it was the right time for me to have the support of their donors," said Stelle, who founded AmeriTitle ago. over 40 years. "I wanted to make sure that the organization has a solid foundation, great leadership to prove it would go into perpetuity.
"These are key elements for me. Partners in Care adapts to all these components.
For some nonprofits, like the Latino Community Association, the pandemic has forced it to outright cancel major fundraisers that fuel its work. And for other nonprofits, like the Deschutes Land Trust, the pandemic has been a boon to their finances, with people donating larger than normal.
A survey by the Oregon Nonprofit Association found that just over half of Oregon's 472 nonprofits were concerned about their ability to maintain service levels.
"People were as or more generous during the pandemic than they were in the past," said Ann Richardson, interim executive director of Deschutes Land Trust. "It was a little surprising the strength of the donations during the pandemic year. We were pleasantly surprised. "
But at Locavore, Nicolle Timm-Branch, president and founder of the nonprofit that advocates for locally sourced food, said the move of the annual holiday gift fair to an online marketplace has paid off. group about 15% less than a normal year. Funds raised at this annual event support programs related to agriculture.
"This was a big financial blow to the organization as this is one of our biggest fundraisers for the year," said Timm-Branch. "Fortunately, we were able to cover the shortfall with other funding opportunities related to COVID-19 relief, so this has not affected our budget for projects this year."
While government grants were available to some nonprofits, it was earned income that was most negatively affected, according to the statewide survey. In Oregon, there are 21,500 registered charities, employing 200,000 people with an annual payroll of $ 10 billion, according to the Oregon Department of Justice.
"Nonprofits have done everything from not hosting an event to running an in-car or virtual event," said Kirsten Saladow, director of communications and advancement for the Association at Profit. Oregon nonprofit. "We had a lot of nonprofits that were incredibly nimble in finding other ways to get those dollars back.
"Nobody stopped their programs."
Saladow believes nonprofits will incorporate some of the low risk COVID-19 fundraising methods into their in-person events in the future. Some fundraisers could take place as early as this summer, but most definitely by the fall, she said.
"They will continue to do what works," Saladow said. "The purpose of a gala or event is fundraising, but it is successful because it can tell what the organization does and who it has an impact on. "
At NeighborImpact, food distribution is just one of 11 programs run by the association, said Suzette Chapman, director of development. Each year, the organization hosts a fundraiser called Empty Bowls, which brings in approximately $ 50,000.
People come to taste a bowl of soup in a handmade pottery bowl. The aim is to increase awareness of food insecurity in the region, she said. The funds raised complement public funding sources and are used to pay for vehicle maintenance and to deliver USDA-supplied food to pantries, free food markets, emergency shelters, and churches that feed around. 30,000 people a month, Chapman said.
In 2020, the group took on virtual Empty Bowls, packing dehydrated soups created by the Central Oregon Community College Cascade Culinary Institute with bowls and gift cards from Village Baker.
"We were able to preserve the spirit of the event," Chapman said. "We still made some money, with gross income of around $ 40,000. We hope to do it again, but in person in November.
Raising awareness through social media, direct mail and reaching out to donors one-on-one are other measures the group has used to attract more donations, she said.
At Partners in Care, which operates the Hospice House palliative care facility, the group quickly realized that when pandemic-related measures were implemented to limit the spread of the virus, they needed to revise their gala for the fundraising campaign to raise $ 6 million. for the construction project.
"We weren't able to do the traditional forms of fundraising," said Marlene Carlson, director of development and communications for Partners In Care. "Our entire fundraising strategy pivoted and we created a new fundraising plan in light of the pandemic. "
There were video meetings with donors, public advocacy through traditional advertising, numerous phone calls and personal contacts.
The organization has received grants, including a $ 1 million matching grant from the Tykeson Family Foundation, and other large donations from individuals like Stelle. The Tykeson Family Foundation and Amy Tykeson, administrator of the foundation, are investors in The Bulletin.
The 12-bed hospice home is roughly half-built and the group has so far raised $ 3.6 million to meet the total goal of $ 12 million, Carlson said. The board chose to use $ 6 million of its cash reserves and collect the rest from the community.
"We have learned that events are awareness generators and can involve the community of people who would not normally be involved," Carlson said. "The pandemic has shown us that we need to be more creative in creating a buzz so that people are talking about the organization at their table. "
They also learned that because Hospice House is a group of people at the end of their lives, families are also potential donors because they have an emotional relationship with the organization.
Stelle, a 40-year resident of Central Oregon, believes in the mission of Partners in Care and Hospice House.
"I think it's important to be philanthropic, and it's important for the survival of our economy and our nation," Stelle said. "It's important to do it. You need to support your community and the organizations that matter to you.