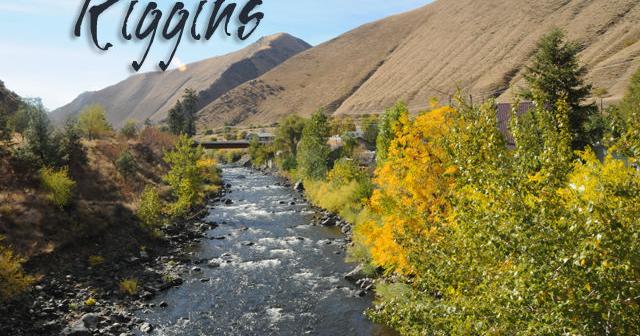 Riggins News: Rattle the Canyon this weekend | Community
RIGGINS — Quote of the Week: "My father didn't tell me how to live; he lived, and let me watch him. – Clarence B. Kelland
Rattle the Canyon is this weekend at Riggins City Park on Saturday, June 25, from 2-11:30 p.m., with gates opening at noon. Musical programming: American Bonfire – 2pm-3pm, Muggie Braun – 3.15pm-4.30pm, Jeff Crosby – 5pm-6pm, Tylor & The Train Robbers – 6.30pm-7.45pm, Micky & The Motorcars – 8.15pm-9.30pm, and Reckless Kelly – 10pm-11.30pm The entrance to Rattle the Canyon is the upper parking lot via the Manning Crevice Bridge City Park entrance; look for the yellow flags. Wheelchair/handicapped access only is in the lower car park.
Free event parking will be at Riggins Elementary School, Salmon River High School, Riggins Community Center, Riggins Assembly of God Church, Salmon River and the Church of Jesus Christ Latter-day Saints. Parking on June 25 only; no overnight parking. Salmon River Experience will run an hourly shuttle from Riggins Town Park to the Shorts Bar and back. The "SRE Two Buck Bus" fee is $2 each way.
Rattle the Canyon will have a beer and wine garden and a food train with burgers. Participants must bring chairs, no pets, no coolers, no firearms, no audio, no video, no flash cameras allowed, and no outside alcohol. The drinking age is 21; security will check IDs. For your safety, open containers of alcohol are not permitted on the sidewalks or streets of Riggins. You can come and go throughout the event.
Proceeds from Rattle the Canyon, sponsored by the City of Riggins, Seven Devils Steakhouse and Saloon and Idaho Banana Co., will benefit First Responders, Salmon River High School Sports, Salmon River Jet Boat Races and the City Park Stage fund.
Roy and Gail Travis will be honored on their 50th wedding anniversary this Saturday, June 25 at 1 p.m. at Salmon Rapids Lodge. Family and friends are invited to participate and celebrate.
Paula Tucker's Volleyball Camp will take place June 21-23, 9 a.m. to noon. Call ASK at 208-628-2770 for more information and to register.
ASK's Mini Football Camp for K-8 students, with coaches Ty Medley and Derek Wilson, will be held Thursday and Friday, July 21 and 22, from 9 a.m. to 11 a.m. at the SRHS football. The fee is $15; bring your own water bottle.
The ETC 2nd Hand Shop, which helps fund the ASK program, is a great place to shop with unbeatable prices. Stop and learn about ETC. If you're interested in volunteering, talk to Lisa. Lisa would like to thank Mary Lou of Idaho Banana Co. for donating a picnic table and chairs to ETC for people to sit, chat or have lunch.
The summer reading program, "Oceans of Possibilities," with Miss Susan, will take place Wednesdays at 11 a.m. at the Salmon River Public Library, beginning next Wednesday, June 29, and every Wednesday in July. This is based on toddlers, ages 2-5; reading time includes art projects and snacks.
Salmon River Summer 2022 softball dates are Wednesday nights at 6 p.m. until August 24 at the Salmon River High School baseball field. Mixed recreational type league: players must be 18 years of age or older; must provide own glove; family and fans of all ages are welcome to watch.
Shiloh Bible Summer Camps are running until July 29. Register on shilohbibleconference.com. Camps: Camp Aventure – June 27-July 1, 8-10 years old; Pathfinder Camp – July 11-16, ages 12-14; Camp Trailblazer – July 18-23, ages 14-18; and Explorer Camp 2 – July 25-29, ages 10-12. Children in the Salmon River area who need information or would like to apply for a camp scholarship, available from the Salmon River Community Church, contact Jeannie Fitch.
The 2022-2023 Idaho County Fairgrounds is hosting a Q&A on Monday, June 27 at the Idaho County Fairgrounds in Cottonwood at 6:30 p.m. for girls interested in running for county royalty. Idaho. Applications are due July 6; the royal barbecue is July 13; The royalty luncheon is August 4. Contact Joyce Sonnen at 208-507-1839 or [email protected] or Queen Chloe Rowland at 208-451-3006 for an application or information.
Leighton Vander Esch held his annual LVE 55 football camp in Boise last Friday. Leighton said, "Idaho is where I grew up; I was a little kid once, too. It is important to have these camps and to have things available for the children. I just want to give back to the kids of Idaho. The camp went well, putting many smiles on the faces of the boys who were able to attend the Leighton camp.
Leighton and Maddy Vander Esch, as well as world roping champion Tyson Durfey and star barrel racer Lisa Lockhart, will be featured in upcoming Polaris commercials filmed at Tyson's Texas ranch. In addition to filming, Leighton and Maddy received rope and barrel racing techniques.