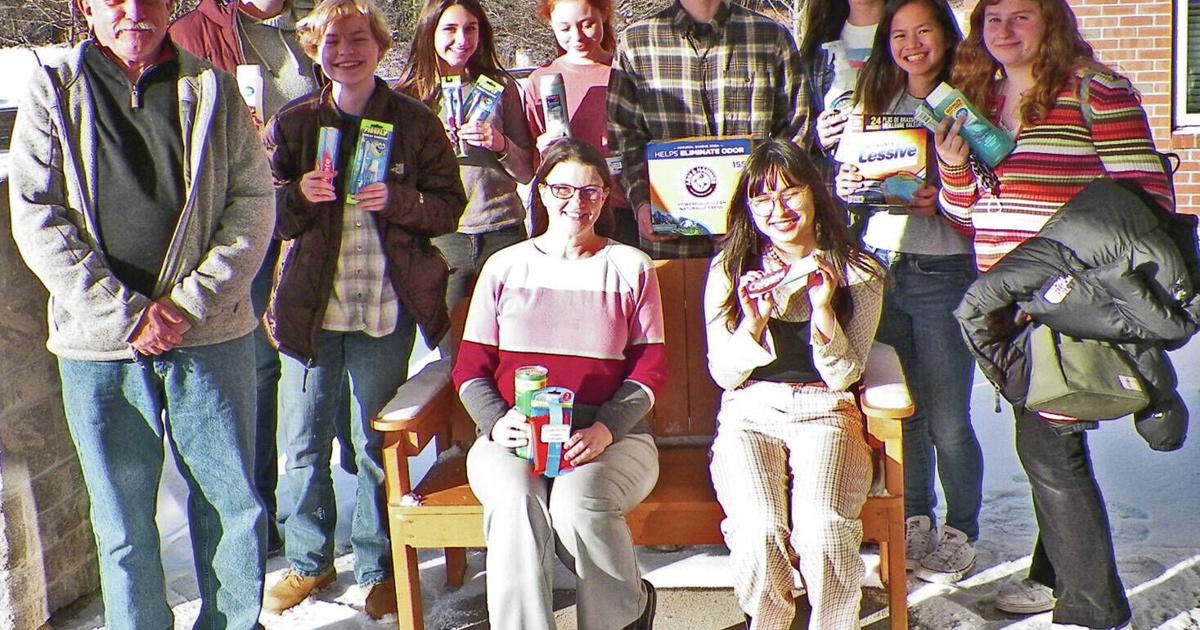 School Profile NHS Members Collect Donations For Bancroft House | Education News
FRANCONIA, NH – Bancroft House was recently honored to be Profile School's National Honor Society Season Recipient, which donated toiletries and housewares. The NHS, under the supervision of educational advisers Kim Knighton and Tina Marceau, contacted Bancroft House, a homeless shelter in the area, to inquire about the needs of residents during the holiday season. Students learned that homeless people often lack toiletries, laundry detergents, personal hygiene products, even toothbrushes and toothpaste.
Breaking away from the traditional toy, Christmas tree or food drives, Profile students have launched a campaign to collect toiletries, cleaning supplies and other essentials for shelter residents. Lancaster Dental Care, located in Lancaster, NH, donated dozens of toothbrushes and toothpaste samples. In addition, boxes of laundry detergent, paper products and personal care items were picked up and delivered to Bancroft House just in time for the holidays.
To date in 2021, Bancroft House has provided 1,723 "bed nights" to over 30 North Country residents. "Without a house under which to have a tree to place gifts or a table for dinner during the holidays, the most basic needs of the homeless are often overlooked during giving season. Said Kevin Johnson, director of Bancroft House. "This National Honor Society donation to Profile truly meets the most basic needs of our residents.
Bancroft House, founded in 1982, provides a temporary and secure home for women, children and families in need, providing a clean, comfortable and safe environment. Maison Bancroft's mission relies almost entirely on the generous support of individuals and private organizations.