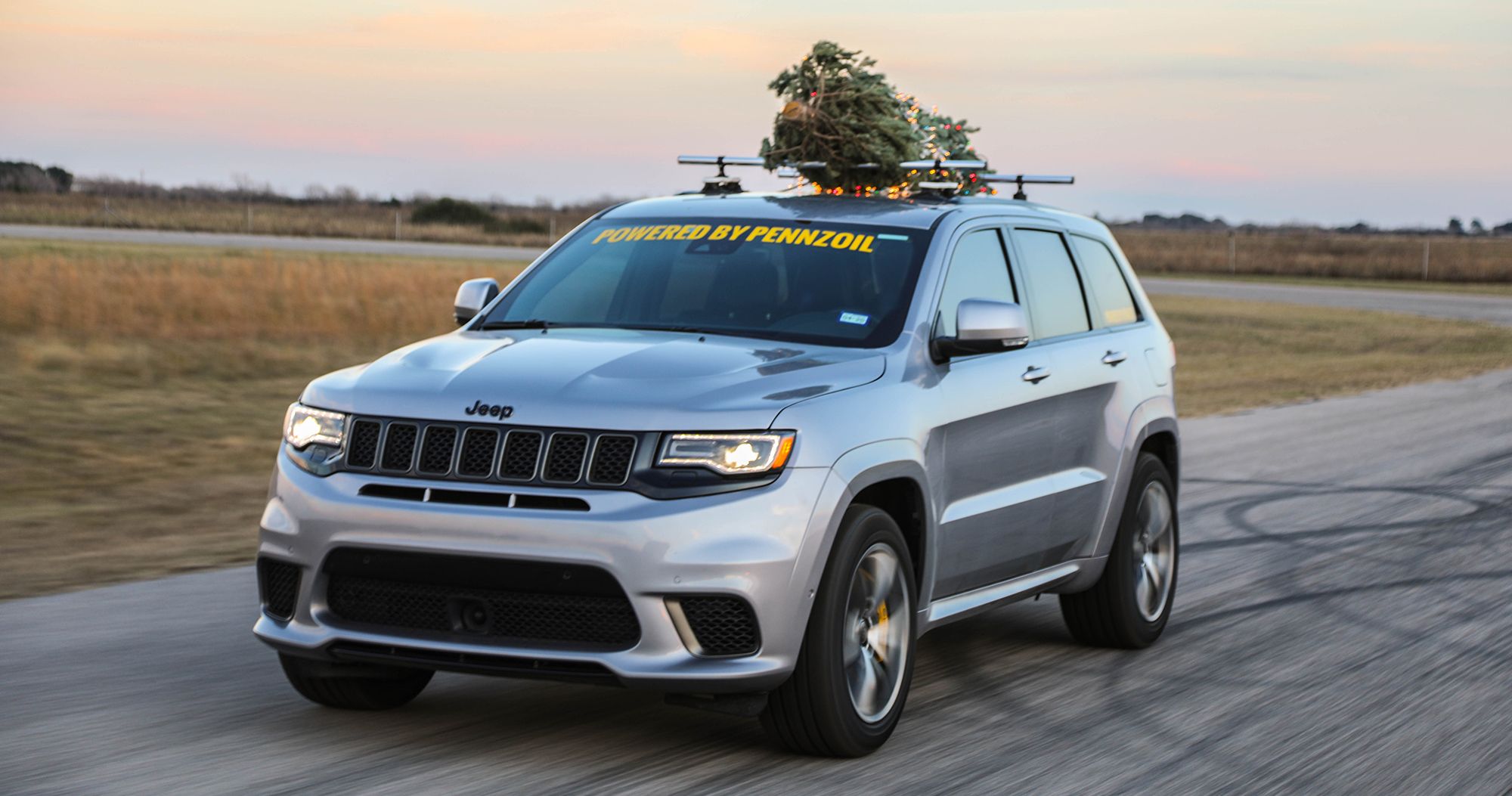 The cars that made our Christmas 2021 wishlist
The festive seasons are here again, and we are getting ready for traditions and fun reunions. But beyond eggnog and snowmen, Christmas is the perfect time to re-evaluate your luxury. This year, we've compiled this list of the top 6 cars everyone's been talking about so far in 2021, and we're keeping our fingers crossed that Santa Claus (or a very generous friend, Hi Matthew) would send one to us.
Explore this list of hotly requested cars and why they should be on your Christmas list.
RELATED: 10 Perfect Christmas Gifts For A Car Guy
Kia Soul Turbo and its adaptive cruise control
Kia made a big entry with this funky ride and its fitting name. The Kia Soul is one of the best subcompact cars of 2021; it offers a functional design and enough space to be comfortable.
This SUV offers a moving personality with the power of a modern compact car. The Kia Soul is equipped with a 1.6-liter turbocharged 4-cylinder gasoline engine that produces up to 201 horsepower and can go up to 128 mph, from 0 to 60 mph in just 6.4 seconds. While the Kia Soul isn't the most fuel-efficient car of 2021, it makes up for it with excellent handling and a seven-speed dual-clutch automatic transmission.
The Kia Soul Turbo is also equipped with Adaptive Cruise Control to protect you from collisions and the Harman Kardon Premium Audio System to keep you entertained on the go.
Practical design of the Toyota RAV4
Christmas doesn't come in better packaging than a RAV4. Since its launch in 1994, the RAV4 has been Toyota's premier compact crossover SUV, but the 2021 RAV4 is in a class of its own. This model has the typical RAV4 cargo space and all-wheel drive; it also has the handling and fuel economy of compact cars.
The most important elements of this 2021 RAV4 are its sleek design and practical balance of style and functionality. With a 2.5-liter four-cylinder engine and eight-speed automatic transmission, the RAV4 is ideal for off-road rides as it is perfect for regular trips on asphalt.
The Mercedes AMG Class GLC63 with twin turbochargers
If Santa Claus was not so attached to his reindeer, we bet he would opt for this Mercedes. This GLC-Class comes from the stock of the coalition of Mercedes with AMG, resulting in this roadster with a 4-cylinder twin-turbo V8 that produces up to 503 hp at 5,500-6,250 rpm.
The GLC63 also features 9-speed AMG Speedshift MCT and an estimated top speed of 174 mph, hitting the 60 mph mark in 3.6 seconds. Although this SUV with a capacity of five passengers does not have the cargo space to carry Santa's presents, it has efficient fuel economy to compete with the Magic Sleigh.
While we still have our fingers crossed in hopes that this coupe would come in a Christmas box, you can get the Mercedes Class AMG GLC63 for around $ 85,000.
The multiclass Porsche Macan
The Porsche Macan has always been a controversial car; even car enthusiasts can't tell if the Macan is a sedan, an SUV, or a sports car. The characteristics of the Porsche Macan are ideal for these categories of cars without favoring any of them. This sporty car has a bullet train that rivals most sports cars, but its cargo space is family-friendly enough to match your typical SUV. We're torn between the Porsche Macan S and the Macan GTS, but their differences are minimal enough that either one works flawlessly.
The Macan GTS has a twin-turbo v6 that produces up to 375 hp and can go from 0 to 60 in 3.9 seconds. The Macan S alternative has a similar twin-turbo V6 but produces just 348 hp and hits 60 mph in 4.7 seconds. We're not choosy about the Macan we get for Christmas; even the Porsche Macan Turbo is fair game. They all have excellent handling and an upgraded Apple CarPlay infotainment center.
Smooth ride Honda Odyssey
Our next family vacation will go smoothly with the Honda Odyssey. Unlike Homer's Odyssey, Honda has done their best to make this minivan the safest and most interesting ride to your next community camp.
With ample cargo space and a reconfigurable interior, this 8-passenger vehicle is the perfect van for your growing family. Its V6 engine delivers a powertrain of 280 hp at 6,000 rpm, and the 10-speed transmission also ensures your next trip goes smoothly, and the fuel economy of 21 mpg saves you over gasoline expenses than other rides.
The high speed train and horsepower output of this van is inferior to other vehicles on this list, but it is one of the fastest vans in the world, and that is enough to make our wish list of Xmas.
RELATED: The 2021 Audi R8 Panther Edition Arrives in Time for Christmas
Volkswagen Tiguan and its German comfort
We're pretty sure the elves designed and produced this car, but the assembly plant is located in Wolfsburg, Germany, not the North Pole. The 2021 Tiguan has Volkswagen's practical design and the German automaker's attempt at fun. The sleek outlook and comfortable interiors of this SUV reflect the possibilities that Volkswagen tried to create in the Tiguan.
As one of the few compact SUVs to offer third-row seating, the Volkswagen Tiguan is ideal for families, its powertrain leaves some specs to be desired, but this excellent piece of German engineering won't bother us as a gift. of Christmas.
The cars on this list fall into different categories, but their most consistent feature is the demand they have received so far in 2021. Other cars like the Porsche 911 and the Hyundai Elantra have also achieved record demand this year. year, and we can't wait to test and review them for the wishlist.
This is what the 2008 Chevrolet Corvette 427 Limited Edition Z06 costs today
The Corvette Limited Edition Z06 has extreme performance that rivals its more exotic and luxurious sporting counterparts.
Read more
About the Author