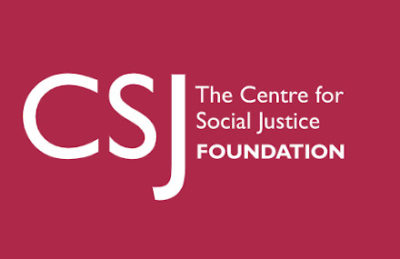 Think Tank Created By Former Conservative Leader Creates Charitable Foundation
The Center for Social Justice launched a charity to match philanthropists with grassroots organizations and raise the profile of the sector in Westminster.
Earlier this week, the CSJ Foundation announced that it wants to support small charities and "promote their essential contribution, amplify their voices in the corridors of power and help them recover by stepping up their fundraising efforts."
The CSJ was founded by former Conservative leader Sir Iain Duncan Smith in 2004 as a think tank on poverty and social issues.
The new foundation was launched earlier this week at an event in Westminster, where guests included Nadhim Zahawi, Victoria Atkins, Alex Burghart, Robert Halfon, Robert Buckland, Matt Hancock, Stephen Timms, Carolyn Harris and Tim Farron.
Duncan Smith said: "We saw frontline organizations as innovators in poverty reduction programs with real impact. Today we have an alliance of 400 charities and the CSJ Foundation is the next step in our work to bring real life, proven impact, often far beyond the confines of the Westminster bubble, into the halls of the world. to be able to. "
Andy Cook, CEO of the Center for Social Justice and former NCVO administrator, added: "Small, front-line charities are the unsung heroes of the pandemic, where some of the most effective poverty interventions are invented, but they were also the hardest hit.
"Our aim is to bring their brilliance to the attention of policymakers in Westminster and, along the way, provide a platform for philanthropists to identify and support their work."
About the new charity
A spokesperson told Civil Society News that the CSJ Foundation was created with a mix of private philanthropy and CSJ seed funding.
It has three directors, including chairman Doug Barrowman, who is a Scottish businessman and entrepreneur. He donated large sums to the Princes Trust and founded his own charity, The Barrowman Foundation.
Barrowman is married to a Conservative colleague, Baroness Michelle Mone.
The other directors are Rory Brooks CBE, businessman and philanthropist, and Cara Usher-Smith, who has served as a director at CSJ and also acts as a consultant to CSJ, mainly focusing on strategy and development.
The website also lists four staff members. Nathan Gamester is the Managing Director who was previously Acting Director of Communications at CSJ and before that Director of Operations at the Legatum Institute.
A network of associations
Together, the CSJ and the CSJ Foundation plan to use their existing network of 400 charities and social enterprises to influence policy makers.
Through the Alliance's partnership, up to 30 charities will be directly involved in policy work through conferences, briefings and networking.
New charities will be invited to join this group as a result of the annual CSJ awards process.
A larger pool of around 400 organizations, the Alliance Network, will be invited to regional events, participate in surveys and connect with researchers.
Funding of small charities
The CSJ already funds charities dealing with social issues through its rewards program. In 2021, 127 organizations applied and 15 finalists were shortlisted.
Four winners received £ 10,000 each. These were: Oasis Community Center, The Snowdrop Project, MCR Pathways and One25.
With the new charity, the goal is to help smaller charities increase their visibility and generate more income by connecting them with philanthropists.
A spokesperson said: "We are also looking to amplify the voices of small charities that work on the front lines in their communities, but are underfunded.
"The discourse on the fight against poverty is dominated by the largest charities in the sector. Funding too. We believe that small local organizations deserve a bigger platform to be heard and, in terms of funding, a bigger slice of the pie.
They added, "As a first step, we will provide guidance to philanthropists who want to see real impact through their donations. Our research shows that philanthropists are keen to give to small, front-line charities, but lack the infrastructure and know how to be able to do so effectively. We aim to provide this infrastructure and thus allow more funds to go to brilliant frontline charities.
"In addition to that, we also help administer grants from existing trusts and foundations. This ranges from administrative support to policy advice and practical support to grant management.
Related Articles