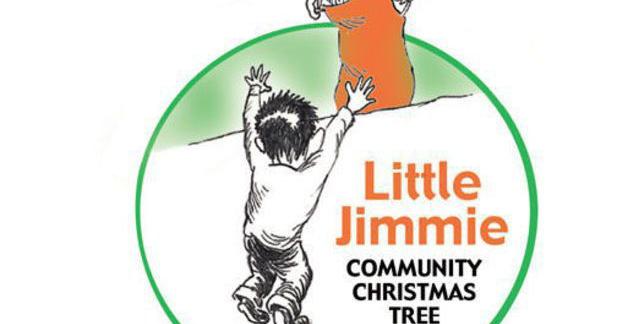 Three Separate Donations of $ 1,000 Push Little Jimmie Campaign Towards Goal | New
BLUEFIELD – Three separate $ 1,000 donations received on Monday pushed the community Christmas tree campaign past the $ 30,000 mark.
Sponsored by the Bluefield Daily Telegraph, the Little Jimmie program – now in its 104th year – provides toys to hundreds of area children who otherwise would go without them at Christmas.
Dues of $ 4,825 on Monday brought the total to date to $ 30,836. This means the campaign is now $ 9,164 away from its goal of $ 40,000.
Generous donations of $ 1,000 each were received Monday from Kelli Harshbarger; in memory of Jed and Lee Hunter; and in honor of the employees of New Graham Pharmacy, Corner Stone Gift Shop and New Graham Knives.
This is in addition to three separate donations of $ 5,000 received last week from an anonymous donor.
Momentum now appears to be in the campaign with the big shopping day for hundreds of area children just over a week away.
Due to the ongoing pandemic, there will be no traditional Little Jimmie party this year. Instead, an online registration and voucher system was used to allow parents to purchase gifts for their own children at the upcoming shopping event.
Shopping day is scheduled for Tuesday, December 14 from 11 a.m. to 7 p.m. at Wal-Mart in Bluefield, Virginia. This event will feature a gift wrapping station for participating parents which will be run by volunteers from the Bluefield Rotary Club. . Bluefield High School basketball players will also be on hand at the shopping event to help parents.
Those interested in contributing to this year's campaign can send their donations to: Community Christmas Tree, PO Box 1599, Bluefield, WV, 24701. Checks should be made payable to Community Christmas Tree.
Opening balance … $ 26,011.00
• Charles and Mary Bell… $ 100.00
• In memory of "Baxter" by Weezie and Ben… $ 50.00
• Baha'is of Princeton… $ 50.00
• Diane and Edward Grych… $ 50.00
• In memory of Aaron, Silas, Fairley and Lyle Maxey by Ruth Maxey… $ 200.00
• In memory of Bob Bingham and Kathleen Bingham… $ 50.00
• In memory of Bob and Margaret Meador… $ 50.00
• James and Delores Easter… $ 300.00
• In honor of the employees of New Graham Pharmacy, Corner Stone Gift Shop and New Graham Knives… $ 1,000.00
• Benny and Marietta Buckner… $ 50.00
• In Memory of My Frank by Shirley Saunders… $ 100.00
• In memory of Jed and Lee Hunter… $ 1,000.00
• In memory of our parents Bill and Jonna Looney… $ 100.00
• Janet Costa… $ 100.00
• In memory of Daune in Winfrey and Roy and Ethel Slade… $ 100.00
• In memory of Fay and Charles Brewer… $ 25.00
• In honor of Bill and Bobbie Stamper… $ 500.00
• Kelli Harshbarger… $ 1,000.00
Daily Total … $ 4,825.00
Total to date… $ 30,836.00