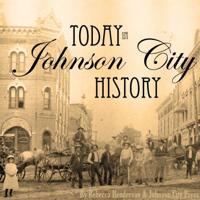 Today in Johnson City History: June 26 | Living
June 26, 1897: One hundred and twenty-five years ago today, the Chattanooga Daily Times reported more information about a storm that recently hit Johnson City. Information about this particular storm was originally reported in this column yesterday. With a Johnson City deadline, and a date of June 25, readers learned that "Two of JB Lady's children, ages 6 and 9, a girl and a boy, were knocked down by lightning which struck the Lady residence yesterday afternoon during the severe storm.When Mr Lady returned home he found his children almost prostrate in fear and severe shock.The little girl's lip was badly cut and bruised and she is barely able to walk Child assumed to have fallen against furniture at impact.
The Chattanooga Daily Times is now published online as the Chattanooga Times Free Press. Johnson City had no daily newspaper in 1897; however, The Comet was released on a weekly basis.
June 26, 1922: Exactly a century ago today, the Bristol Herald Courier announced the death of a veteran. With a Johnson City deadline, and a date of June 25, readers learned that "William Henritze, 76, and Confederate veteran, passed away very suddenly Saturday afternoon at 1:15 a.m. at the home of his wife. daughter, Mrs. HO Blount, Boone St. Mr. Henritze had just returned from Richmond, Va., where he had attended the Thirty-Second Annual Meeting of Confederate Veterans and his death occurred while he was telling family members of his happy experience at that gathering of his old comrades. His death was due to acute indigestion.
"Mr. Henritze was born in Abington, Virginia, and was a member of the Methodist Church South. His remains will be taken to Abington today and the funeral will be held from Methodist Church South I Abingdon on Monday after – noon to 3:30 p.m. Interment will follow in the family cemetery.
"The deceased is survived by two daughters, Mrs. HO Blount and Mrs. DF Clark of this town, and a number of other relatives in Virginia."
The Bristol Herald Courier is still being published.
The Johnson City Chronicle was not published on Mondays in 1922. June 26, 1922 fell on a Monday.
June 26, 1947: Seventy-five years ago today, the Johnson City Press-Chronicle reported: "Last night, officers continued their investigation into a robbery at a Main Street jewelry store that revealed a quantity of rings and other jewelry from a large broken hole in the window. The value of the missing items is thought to be just over $500, a company member said.
"Police learned of the glass breakage at Beckner's – one of the city's oldest businesses – around 2:30 a.m. yesterday morning. Officers then immediately launched an investigation into the circumstances surrounding the matter.
"'The items were mostly rings, a few bracelets and necklaces,' a store spokesperson said. "There were no diamonds, since we never leave them on the window at night, otherwise they would have disappeared too."
"The hole in the window was about two square feet."
"At nearby Sterchi's, Masengill's and Ben's Sport Shop, attempts were made to break into the rear windows, but apparently entry was not obtained, officers said."
"The investigation was led by Chief of Police WT Whitlock, Captains Earl Laughren, WS Norris and Bill Daniels."
Five hundred dollars in 1947 currently has a purchasing power of around $6,500, according to www.in2013dollars.com.
June 26, 1972: Fifty years ago today, the Johnson City Press-Chronicle asked, "To visit or not to visit, that is the question.
The account followed as such: "And at the City Police Court today the indication was that a visit should be linked to a pass – when it comes to the hospital Memorial."
"Charles E. Rose, 32, right. 8, charged last week with trespassing on hospital property by hospital security officers, was fined $25 by Judge Eugene Christian.
"However, Rose's attorney, Richard Pectol, has given notice that the matter will be appealed in Johnson City Court."
"During the hearing, AT Morrell, a security guard at Memorial, testified that Rose approached reception and asked for a pass which she was denied. Morrell testified that Rose then asked for the towards the vending machine room and had left the hospital lobby en route to the vending machines.
"Morrell said he later found Rose in the fifth floor hallway near the bedroom of the patient he originally asked to see. He said he placed Rose under arrest on the orders of the Deputy Chief of security guards. Morrell said Rose asked him, 'If he wasn't supposed to see friends once in a while.' To which he replied, 'Not in this hospital.'"
"Rose testified that he approached reception and asked for passes for himself and three companions, one of whom was the son of the patient they wanted to see. Rose said we had given him two passes and two stickers, which he gave to the patient's son and another of his friends.
"Rose told the court that he and a friend of his headed for the vending machines, but when they passed the elevator, they went up to the fourth floor, then took the stairs to the fifth floor. He said when they got to the bedroom of the man they were trying to see, Morrell was standing right outside the door and immediately placed him under arrest.
"Mrs. Shirley Proffitt, receptionist on duty at the time of the incident and Rose's aunt, testified that she gave Rose two passes and two stickers and told her and the three other men that 'They could all visit the patient, but only two at a time.' She said Rose then gave the passes to the hospitalized man's son and another boy.
"Hospital attorney Frederick Brandt and Pectol repeatedly debated whether a law had indeed been broken or just a violation of hospital rules."
"Brandt argued that the hospital was a private, non-profit organization, while Pectol argued that it was a public service and charitable organization, citing the University of Virginia where no security guards or visitor passes are required."
Memorial Hospital was a precursor to Johnson City Medical Center.