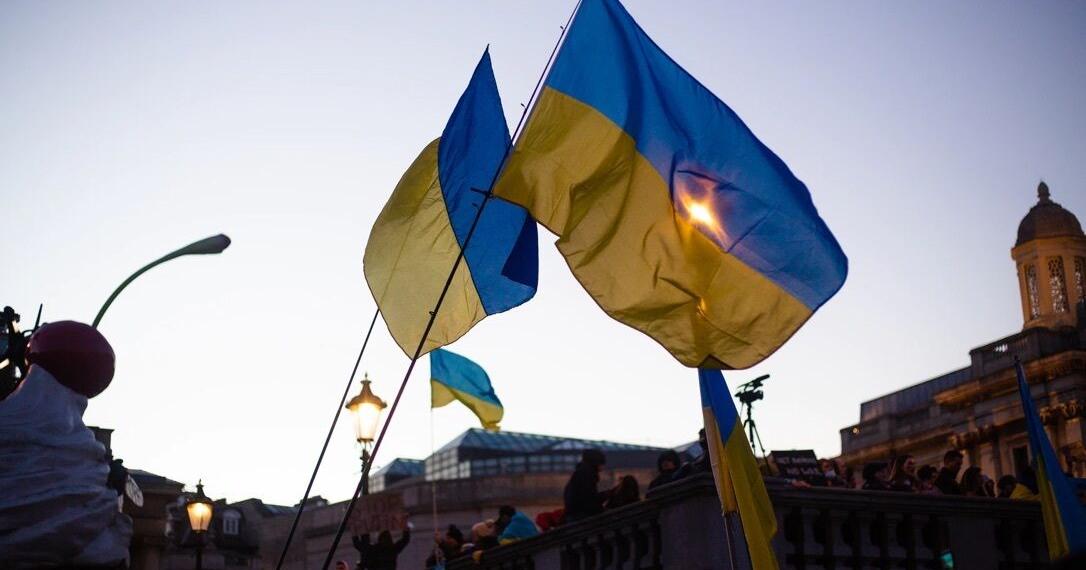 UC Announces Scholarship and Police Donations Amid Russian Invasion | News
As Russia continues its war in Ukraine, displacing millions and killing thousands, a Greater Cincinnati company sets up a scholarship program and the University of Cincinnati Police Division (UCPD) donates police equipment.
The university announced last week, citing a Cincinnati Business Courier report, that Blue Ash-based technology company InfoTrust will launch a scholarship for UC international students affected by the Russian invasion of Ukraine.
The company, whose co-founders are Ukrainians, will partner with the UC Foundation to support both Ukrainians and Russians who have been directly affected by the Russian-Ukrainian war, according to a statement from UC News. The future annual scholarship does not have a definitive dollar amount.
"This war is personal to me," InfoTrust CEO Alex Yastrebenetsky said. "My parents were recently able to leave Ukraine on their own, so I want to do whatever I can to help others, especially students, who may find themselves in a similar situation."
Additionally, the university also announced that the Department of Public Safety is "looking forward" to responding to Ohio Governor Mike DeWine's request for state law enforcement to send in emergency equipment. individual protection to the civil territorial defense of Ukraine. Campus police will donate 36 ballistic vests and other items the department can no longer use, according to a UC News press release.
"We are grateful for the opportunity to support the people of Ukraine by donating these materials," said UC Deputy Chief of Police Dudley Smith. "This is an important effort by the State of Ohio, and we are thrilled to be able to participate in it."
DeWine added in a statement: "As Russia continues its unprovoked attack on Ukraine, citizens are stepping up to defend their country with little more protection than the clothes they wear, and I am grateful to the forces of the Order of Ohio who did not hesitate to offer their useless equipment.
Ukraine has managed to hold off Russian forces as the war approaches eight weeks. According to the United Nations (UN), more than 2,000 civilians have died since Russia began its invasion on February 24. As of April 12, more than 4.5 million people have fled Ukraine, the UN reported.