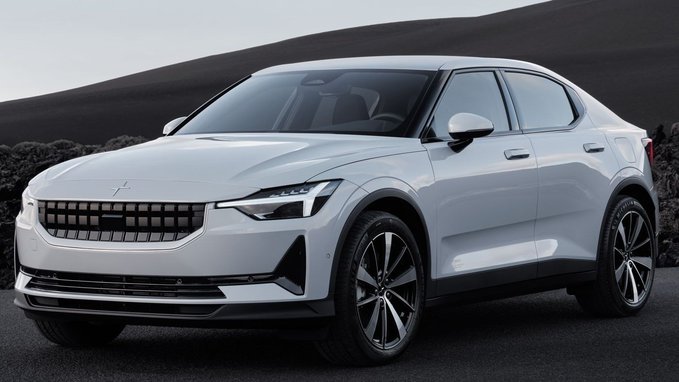 Used Polestar 2s have a 0.99% financing offer
According to a recent Dealer Incentive Bulletin, Polestar has lowered the finance price of its inventory of Certified Pre-Owned Polestar 2s. Finance offers now start at 0.99% APR, an exceptionally good rate for a used car. This is the same as the special finance rate for new Polestar 2 Dual Motor cars.
Why finance a used Polestar 2 when you could get a new 2022 Polestar 2 for the same price? It may depend on the price. These prices for the CPO vehicle are strange to see, as used cars generally see higher APR rates than new cars.
A new Polestar 2 Dual Motor AWD fastback sells for an MSRP of $51,200 in base trim, before qualifying tax credits. Qualified buyers can now finance a 2022 Polestar 2 for a special 0.99% APR for up to 60 months.
Certified used buyers with Level 1 credit scores of 700 or higher may qualify for the same rate and loan terms, which is a lot. Borrowers with Tier Two and Tier Three credit scores, between 650-699 and 600-649, respectively, can fund a 2021 or 2022 Polestar 2 CPO for 1.49% and 1.99%. These are still good rates for a CPO vehicle.
Polestar CPO vehicles are each inspected and serviced with the same attention to detail as a new vehicle, according to their website. All CPOs come with a minimum 24 month warranty and roadside assistance. If work needs to be done, all services are supplied with genuine parts. Additionally, all Polestar CPO vehicles can be purchased through a fully digital online process. But since seeing is believing, you can schedule a test drive at your nearest Polestar Space.
These luxury EV models strive to be a rival to Tesla and do a good job of mimicking their online ordering and delivery process, but with the class of its parent company Volvo. Although the current CPO financing deal is good, you still get a used car. If you're looking for a Polestar, you can order the Polestar 2 Dual-Motor Long-Range new or CPO, but the cheaper single-motor FWD version isn't available for delivery yet.
Best CPO Car Deals
Pictured: Polestar 2 2022