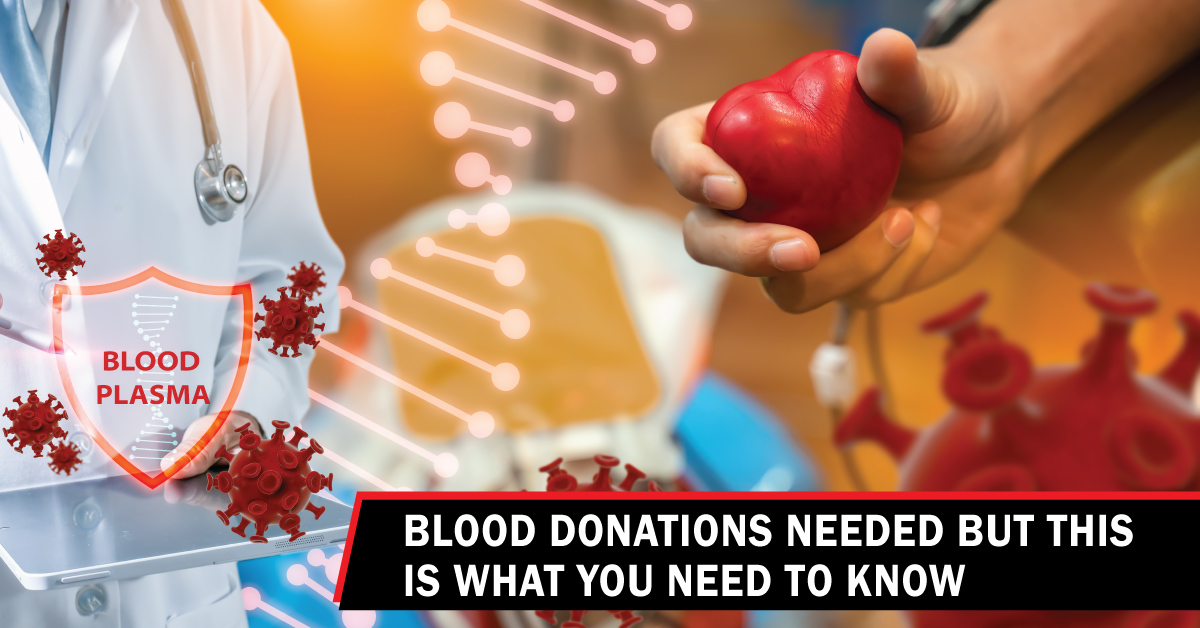 Vaccinated people and donated blood
LYNNWOOD, Washington, December 1, 2021 – At the end of September 2021, the American Red Cross announced that it was experiencing its biggest blood shortage since 2015. According to the organization's statement, donor participation reached the lowest levels of the year, declining by around 10% since August. The American Red Cross then urged all who are eligible to donate to "donate now".
"We recognize this is a difficult time for our country as we balance new demands to return to old routines with the ongoing pandemic," said Chris Hrouda, president of Biomedical Services at the Red Cross. . "[B]but the saving blood donations remain essential for hospital patients requiring emergency and medical care who cannot wait. The Red Cross works tirelessly to meet the blood needs of hospitals and patients, but we cannot do it alone.
The press release noted how the demand for blood is starting to exceed supply, explaining that the distribution of blood products "has significantly exceeded donated blood in recent weeks."
As President Hrouda mentioned, the pandemic appears to deter donations. Earlier this year, the American Red Cross made a video response to questions about COVID-19 vaccination status and donor eligibility.
Dispelling the confusion, Rodney of the American Red Cross says in the video that "if you have received a COVID-19 vaccine, there is no waiting period to donate blood as long as you know the name of the manufacturer. ".
For those who do not know the name of the vaccine they received, such as Pfizer, Moderna or Johnson & Johnson, Rodney says: "We will ask you to wait two weeks as a precaution."
Vaccinated convalescent plasma and donation
In addition to blood donation, there is an increased need for convalescent plasma, which is blood plasma derived from patients who have recovered from COVID-19. In August last year, the Food and Drug Administration (FDA) issued emergency use authorization to allow the use of convalescent plasma to treat hospitalized COVID-19 patients.
The FDA revised the EUA in February 2021 "limit authorization to the use of high-titre COVID-19 convalescent plasma"- or a higher concentration of the specific antibody in plasma -" for the treatment of patients hospitalized at the onset of the disease course. "
While those who have received a COVID-19 vaccine can donate blood, they can not donate convalescent plasma, according to the latest updates from the Association for the Advancement of Blood and Biotherapies (AABB) on this subject. According to the FDA, it is "to ensure that COVID-19 convalescent plasma collected from donors contains sufficient antibodies directly related to their immune response to COVID-19 infection(See point d. On page 7. of the FDA's Investigational COVID-19 Convalescent Plasma Guidance for Industry).
Local blood donation efforts
Locally, there is still a great need for blood donation. "We have slowly declined because of COVID-19. We just need to get back to those high numbers, so we need more donors, "said Baylee Farr-Smith of Lynnwood Blood Works.
According to Farr-Smith, there is an additional need during this time of year due to the dangers that winter often brings. "Holidays are always the greatest need just in case, as accidents always happen with winter and snow," she said.
"But we still need these donations because they go to local hospitals here in Washington for cancer patients, surgeries, organ transplants, etc."
A telephone operator named Anna at Everett Blood Works echoed the same sentiment, saying donations are still low.
To learn more about how to donate blood at the Blood Works location in Lynnwood, click here. To learn more about donating blood to Everett, click here.